We build dynamic digital education platforms for doctors, nurses, and other healthcare professionals
Commercial Supporters
By partnering with Responsum Health to underwrite an HCP knowledge platform, our industry collaborators demonstrate their commitment to supporting providers who take care of their patients—while simultaneously offering them opportunities to seamlessly benefit from CME credits.
We're on a mission!
At Responsum Health, we believe that healthcare providers need new tools and better information to support their patients with chronic diseases. Built around a dynamic mobile app, we deliver a continuously updated Newsfeed of interesting content, active Community Chat, and one-stop-shop for learning and collecting CME credits.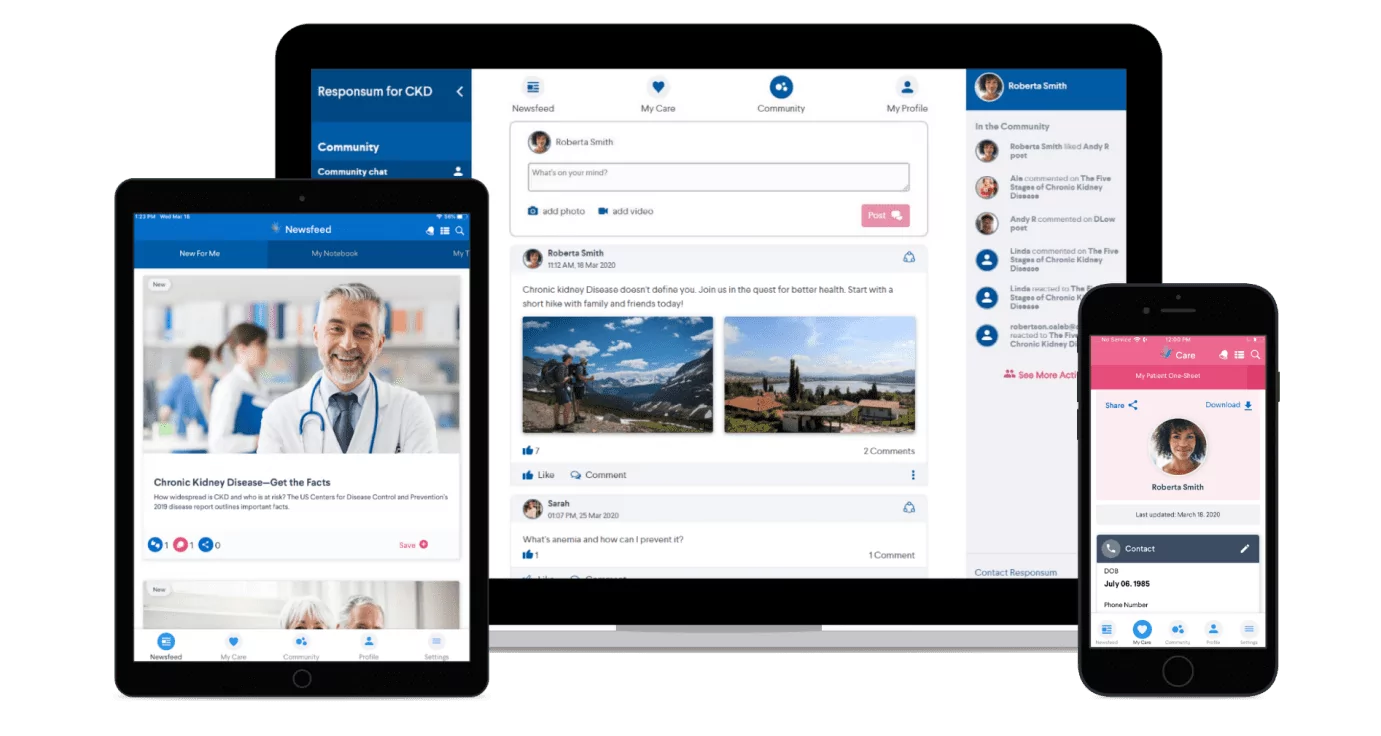 Help us revolutionize the way healthcare providers get their information
The need to intelligently harness the power of the internet for patients and providers is universal. We know that virtually all HCPs go online to help them research a patient's condition, treatment options, or support resources.
To help these HCPs, Responsum Health is actively looking for new partners—both commercial and patient groups—to develop and maintain customized knowledge communities in therapeutic areas of unmet needs.
Let's explore your ideas about where we should go next!