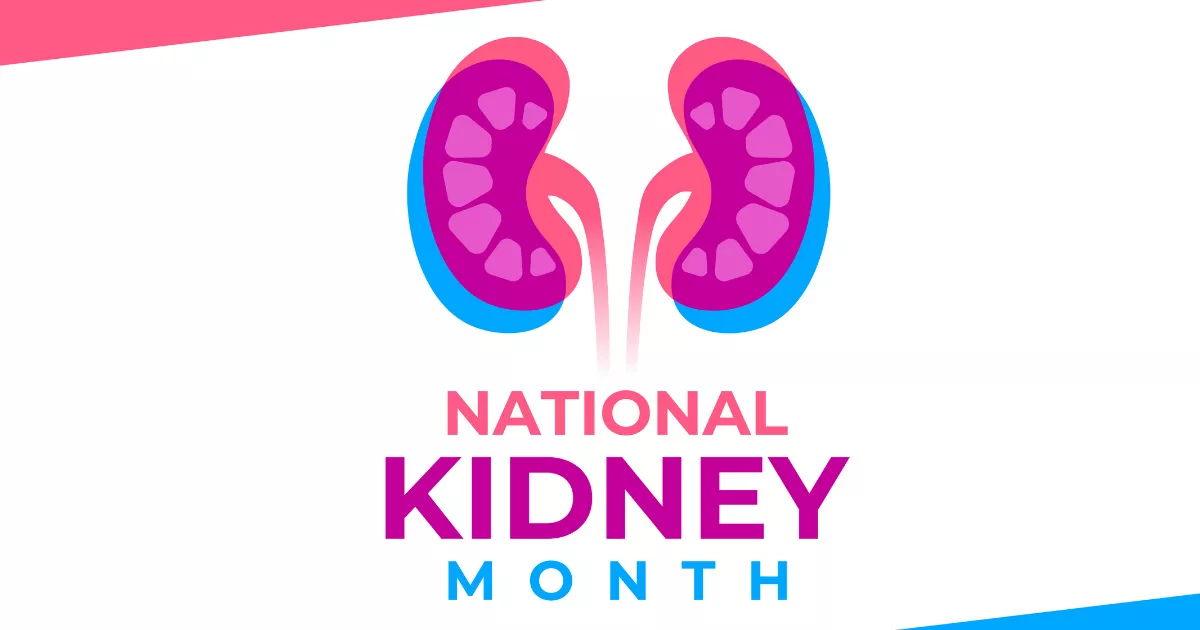 March Is National Kidney Month: Get Involved and Show Your Support!
This month marks National Kidney Month 2022, an event meant to raise awareness and education toward kidney health while mobilizing support and advocacy for patients and caregivers impacted by all types of kidney disease.
Data from the National Institutes of Health indicates that 37 million people in the United States are estimated to have chronic kidney disease (CKD) and that as many as nine out of ten people may not realize they have kidney issues. Additionally:
One in three Americans is at risk for kidney disease.
Over 660,000 Americans are living with kidney failure.
Over 100,000 Americans are waiting for a kidney transplant.
National Kidney Month shines a brighter light on the importance of kidney health while highlighting improvable areas of care, empowering patients and caregivers through clinical and lifestyle-related tips, and discussing rarer diseases under the kidney health umbrella, such as IgA Nephropathy (IgAN).
Get Involved: Making the Most Out of Kidney Month
This year's Kidney Month theme is "Building Paths to Better Kidney Care" and is focused on creating better opportunities for patient-provider education while offering easily accessible information on risk factors, management techniques, and lifestyle tips for kidney disease. Here's how you can get the most out of this important event:
For Kidney Disease Patients and Caregivers
The National Institute of Diabetes and Digestive and Kidney Diseases (NIDDK) offers comprehensive resources to help kidney patients become active participants in their own care, develop a kidney-healthy lifestyle, and follow their treatment plan correctly.
The National Kidney Foundation (NKF) has its own toolkit and resources for patients, caregivers, and medical professionals to help them become more informed and engaged. They also hosted their Ninth Annual Kidney Summit on March 2nd and have made it easy for people to find events in their communities.
For Advocates, Supporters, and The General Public
It's important, and fairly easy, for everyone to get involved in the kidney health conversation. If you're a supporter or advocate of someone living with kidney issues, you can:
Check out the above resources from NIDDK and NKF
Share information on social media with the hashtag #kidneymonth
Educate yourself and the people around you about risk factors
Take the time to learn from someone who is living with CKD
Attend some in-person or virtual events
Every gesture and effort makes a difference in driving awareness and support for this important public health issue.
For Everyone: Download the Responsum for CKD App Today!
The Responsum for CKD app was essentially built to keep the spirit of Kidney Month alive 24-7! With the help of our partners and our passionate community members, we remain committed to the support and empowerment of everyone impacted by kidney disease, as well the education of anyone who wants to be an advocate. Download the app today!