The Problems with Seeking Health Information Online
Patients and their loved ones face a wilderness of information when trying to navigate their chronic illness. They attempt to evaluate credibility on their own, which proves to be even more challenging with the stress of managing symptoms and treatments. When patients bring new online information to their doctor's appointments, their physicians typically disregard this information because it is not reliable or credible. Consequently, patients feel less empowered and in control of their health.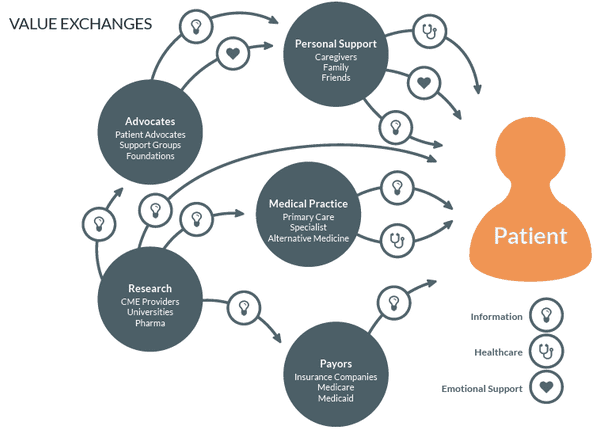 The Importance of Health Information to Patients
Both misinformation and inaction can threaten a patient's health, by compromising a patient's ability to make informed decisions about their health. Patients are voracious for new research and information about their disease. We discovered how patients cycle through periods of satisfaction and dissatisfaction with their quality of life, which influences their information-seeking behavior. Ultimately, they often want information that can help them improve their quality of life and become activated patients. Patient activation is the measure of a person's knowledge, problem-solving skills, and self management regarding their health. Responsum aims to provide patients with personalized information that they can easily save, reexamine, share, and act upon.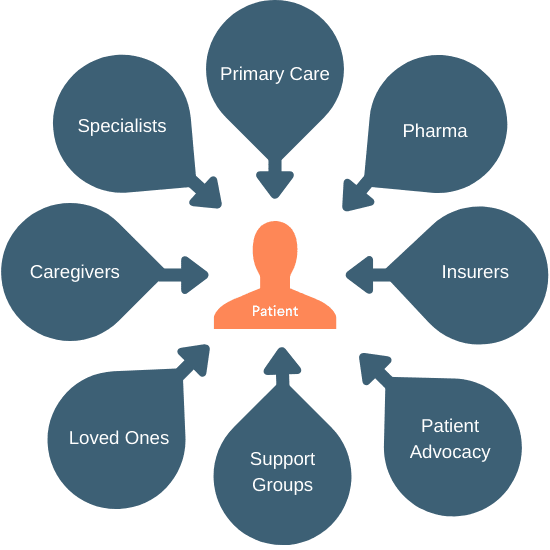 The Solution: Responsum Health
Whether patients are ready or not, a diagnosis is often the beginning of a journey that lasts the rest of their life. This journey is rarely easy. To navigate the road ahead, patients will need a guide. A guide that can explain the patient's diagnosis, symptoms, and treatments, and what all these things mean for their health. A guide that is always alert to new developments and to a patient's changing needs. A guide that is available whenever and however a patient needs them. And a guide that knows that every patient is also a person.