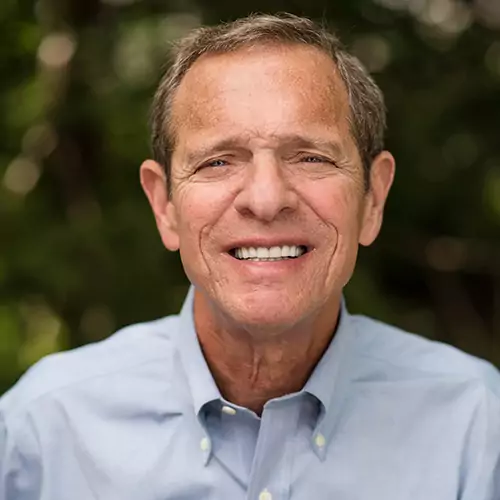 Alan Robin, MD
Dr. Robin is the Executive Vice President of the American Glaucoma Society (AGS). He is a leader in the clinical management and scientific study of glaucoma. Dr. Robin is an Associate Professor of Ophthalmology and International Health at Johns Hopkins University and a Professor of Ophthalmology at the University of Michigan. He was also a Professor of Ophthalmology in the VA system. Moreover, Dr. Robin was the Co-Director of the Glaucoma Service at the Greater Baltimore Medical Center and held an active private practice, with offices in Baltimore and southern Pennsylvania.
He attended Yale University and Tufts University School of Medicine. He completed his fellowship at the Wilmer Institute. Dr. Robin was also a HEED fellow and a recipient of two NIH RO1 grants, as well as an award from the Glaucoma Research Foundation (GRF). 
Dr. Robin has been an active clinical investigator in initial studies of widely used glaucoma medications, including apraclonidine, latanoprost, brimonidine, brinzolamide, and rho kinase inhibitors. He was the principal investigator and developer of Nd:YAG laser iridotomy; responsible for the development of alpha-agonists for clinical use; and performed the first modern prevalence study in India. Dr. Robin has published seminal articles on the use of lasers, drugs, and surgery for glaucoma treatments, in addition to manuscripts on cost-effectiveness and adherence. 
His current research interests include pseudoexfoliation, medical waste, and improving adherence to glaucoma therapies. Dr. Robin has authored or co-authored over 260 peer-reviewed papers and 24 book chapters; he has also given over 100 invited lectures on all continents. He has won many honors and awards during his career, among them the senior honor and Secretariat awards of the AAO, the Outstanding Humanitarian Service Award of the AAO and the American Glaucoma Society, Secretariat Award of the AAO, and the silver achievement award of the Associate of Ophthalmology and Visual Sciences.  
Dr. Robin has made over 100 trips to India and Nepal since the 1980s and worked closely with Dr. Ruit (founder of Tilganga Eye Institute) in Kathmandu and Dr. Venkataswamy (founder of the Aravind Eye Institute). He was instrumental in the development of the Tilganga Eye Center in Kathmandu, Nepal, and published the first paper documenting the value of intraocular lenses in the developing world. At the Aravind Eye Institute, he was instrumental in establishing its glaucoma service and still serves as its co-director. He is an honorary member of the Indian Glaucoma Society and Nepal Ophthalmological Society.