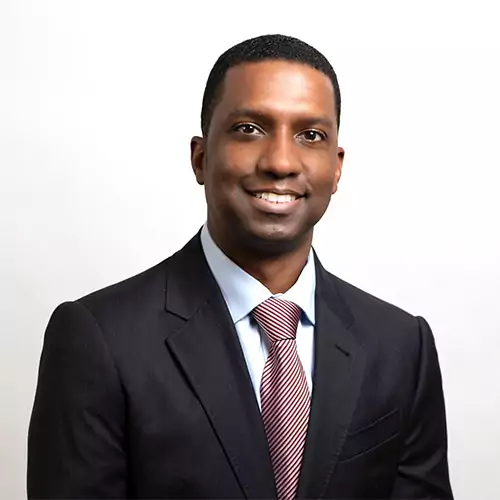 Benjeil Z Edghill, MD,
Dr. Edghill is the outgoing chair of the ophthalmology section of the National Medical Association and a Brooklyn native.  He earned his Bachelor of Science in Biology from the University of North Carolina at Chapel Hill, where he received the prestigious Morehead Award Scholarship. He attended Duke University School of Medicine, where he received the Dean's scholarship, the Nathan Award, and the Charles Johnson Award. He also earned the ARVO/NEI Travel Fellowship Award and Research to Prevent Blindness Fellowship Grant.
His formal ophthalmology training was done at SUNY Downstate in Brooklyn. As a resident, he entered the Rabb Venable competition and took first place in 2006 for his research on ROP. He returned to the Duke Eye Center to complete his glaucoma and anterior segment fellowship under the chairmanship of David Epstein, MD.
He has been practicing in Staten Island for the past 13 years as the only glaucoma fellowship-trained ophthalmologist on the island.  He has committed himself to help the underserved through community service and on medical missions, including trips to Ghana and Haiti.
Dr. Edghill is one of the founding members of the David K. McDonogh scholarship, and he works closely with members of the National Medical Fellows to advocate on behalf of minority students pursuing residencies in ophthalmology and ENT. He serves on the board of Sankofa Community Empowerment, a local community organization, and his passion is helping young people to achieve their full potential through mentorship. He is happily married to a pediatrician and has two children.