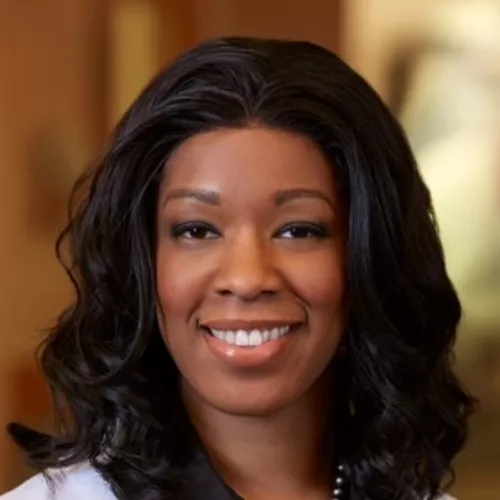 Constance Okeke, MD, MSCE
Dr. Okeke is an Ivy League-trained, board-certified ophthalmologist specializing in glaucoma and cataract surgery. She serves as the lead glaucoma specialist at Virginia Eye Consultants, and is also an Assistant Professor of Ophthalmology at the Eastern Virginia Medical School in Norfolk, VA. Dr. Okeke is an industry consultant to 15 different companies, serving roles as an advisory board member and educator on various aspects of ophthalmic practice over the last decade.
Dr. Okeke earned her college and medical degree at Yale University, completed her ophthalmology residency at the Wilmer Eye Institute at Johns Hopkins University, and then went on to complete a Fellowship in Glaucoma at the Bascom Palmer Eye Institute. She also completed a Master's of Science in Clinical Epidemiology (MSCE) at the University of Pennsylvania.
Dr. Okeke has two decades of glaucoma experience, ranging from cutting-edge research and mastering micro-invasive surgical techniques, to training other doctors, writing, and speaking on various platforms nationally and internationally about the latest in glaucoma medical and surgical treatment. Dr. Okeke also has an educational YouTube channel that features glaucoma surgical techniques called iGlaucoma. 
Dr. Okeke's research and writing has been featured in many ophthalmology publications, and she serves as an editorial advisory board member for the Glaucoma Today, Glaucoma Physician, and CollaborativeEye publications. "The Building Blocks of Trabectome Surgery: A Step-by-Step Approach for Patient Selection" is her first book. 
Among her many awards, she recently was voted to The Ophthalmologist's Top 100 Power List of Most Influential Female Figures in Ophthalmology globally for 2021.
Dr. Okeke has also passionately prevented blindness through medical missions, glaucoma awareness campaigns, and public speaking. As part of her effort to educate patients, she recently wrote The Glaucoma Guidebook: Learn the Risks and Save Your Sight – An Expert's 12 Tips to Prevent Blindness.