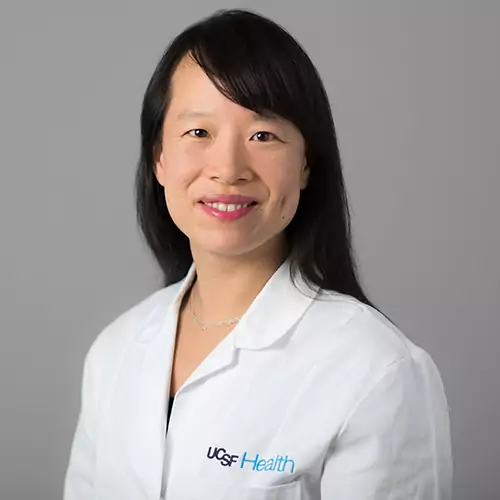 Dr. Yvonne Ou
Dr. Ou is an Associate Professor, Vice-Chair for Postgraduate Education, and Academic Director of the Glaucoma Division in the Department of Ophthalmology at the University of California, San Francisco (UCSF). She is also the Co-Director of the UCSF-Proctor K12 Clinician Vision Scholars Program.
Dr. Ou received her B.A. and M.D., both magna cum laude, from Harvard. She underwent residency training at the Jules Stein Eye Institute at the University of California, Los Angeles (UCLA), and she completed both clinical and postdoctoral fellowships at Duke University. She is the recipient of the Young Investigator Award from the Alcon Research Institute and the Dr. Douglas H. Johnson Award for Glaucoma Research from the BrightFocus Foundation.
Dr. Ou specializes in the treatment of glaucoma with medical, laser, and surgical therapies—the latter of which includes cataract surgery, microinvasive glaucoma surgery (MIGS), filtering surgery, and drainage implant surgery. In The Ou Lab, her laboratory at UCSF, research interests are in the area of neurodegeneration, circuit disassembly and reassembly, and neuronal plasticity.