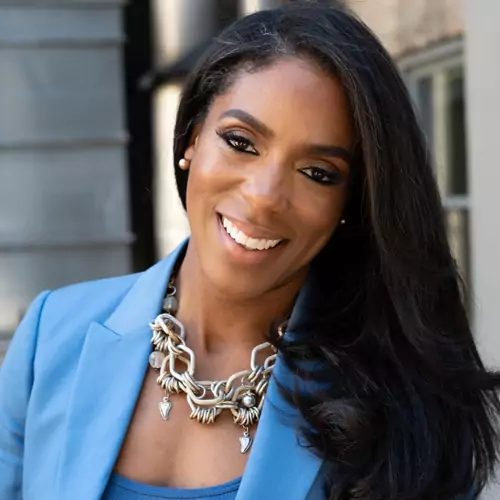 Dr. Jessica Shepherd
Dr. Shepherd is a board-certified OB/GYN, women's health expert and minimally invasive surgeon.  She attended medical school at Ross University and then completed her residency at Drexel University-Hahnemann Hospital in Philadephia.  She then went on to complete a Minimally Invasive Gynecologic Fellowship at the University of Louisville where she also completed her MBA.
Her interest in women's health has allowed her to become an engaging and well-known media personality that is seen regularly as an expert on Good Morning America, The Today Show, The Talk, Dr. Oz, Steve Harvey, CBS News, and FOX news.  She is also on the Advisory Board for Women's Health Organization, Ro Medical. She has contributed to various journals including Cosmopolitan, Teen Vogue, Women's Day, Self, Family Circle, Parents, Best Health, Essence, and Healthline.
Her passion for women's health has allowed her to be an advocate for conditions such as fibroids, endometriosis and health care disparities.  As a health care expert, she strives to educate women on their bodies and how to address their physical, sexual, emotional health in addition to the incorporation of wellness. She has been a keynote speaker at BlogHer several times and has worked on campaigns with celebrities for women's health including Brooke Burke, Sheryl Crowe, Erin Andrews, and Dr Jackie Walters of Bravo's Married To Medicine.
Her involvement with various foundations as a board member of American Heart Association and Texas Women's Foundation, has allowed her to actively make decisions in the women's health realm.  Dr. Shepherd is a passionate advocate for women as she continues to create pathways for women to be in their best health.