Reach the most engaged online patient communities
The world's leading pharmaceutical and health care companies rely on Responsum Health to connect with chronic disease patients when and where they are seeking information about their health, support, and resources.
What our clients and partners are saying
The right solution to your patient engagement needs
Patient education + disease awareness
Better-informed patients lead to smarter health decisions and better outcomes. If you're looking to reach patients with a particular diagnosis, Responsum has a proven recipe for helping you connect and engage with focused, app-based communities that include patients, caregivers, and healthcare professionals. By building relationships and trust through up-to-date articles and an active peer support platform you can:
Raise disease awareness

Increase confidence levels

Improve treatment adherence

Drive better outcomes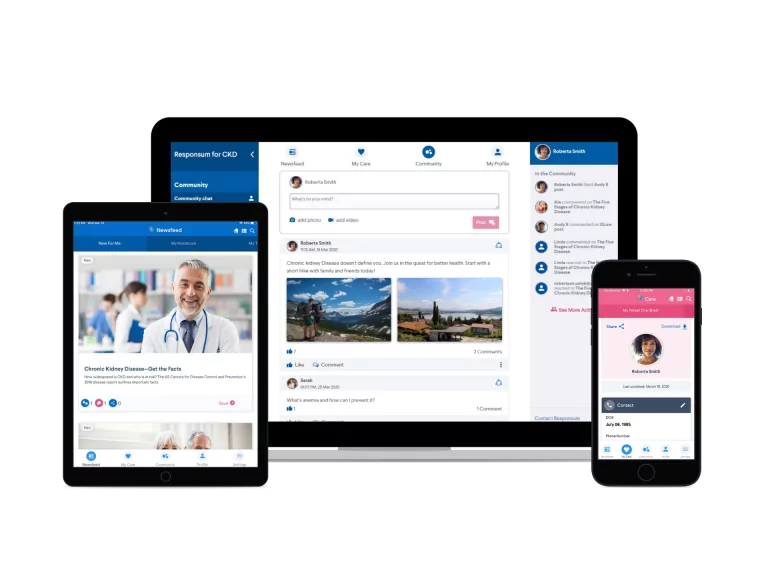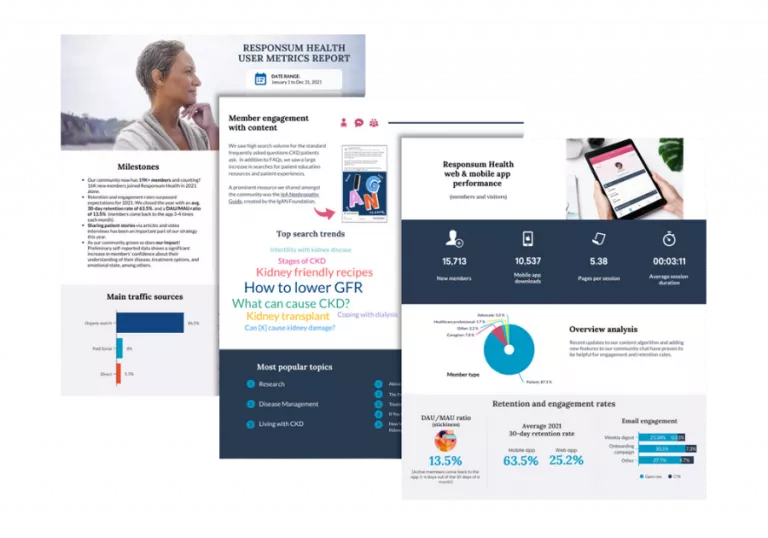 Data + Insights
Receive valuable care-related insights from patients through customized surveys, deep-diving focus groups, and detailed analyses of our platform's utilization metrics. With this data, you can:
Effectively identify and address unmet patient needs with customized survey & poll results 

Make timely tweaks to brand design and messaging through social listening

Overcome intervention skepticism 
You can also use our specially-tailored data + insights in research papers, toolkits, whitepapers, and infographics.
Clinical Trial Recruitment
Informed patients are more likely to engage. We educate people living with chronic conditions through targeted articles, email campaigns, brochures, social media, and other communication tools. Using both online and direct pre-screening, we provide you with referrals who are more likely to qualify for enrollment and randomization. 
Increase enrollment through CT-related patient education 

Reach your target market with strategic literature design, creation, and dissemination

Expedite enrollment with

reliable, pre-qualified referrals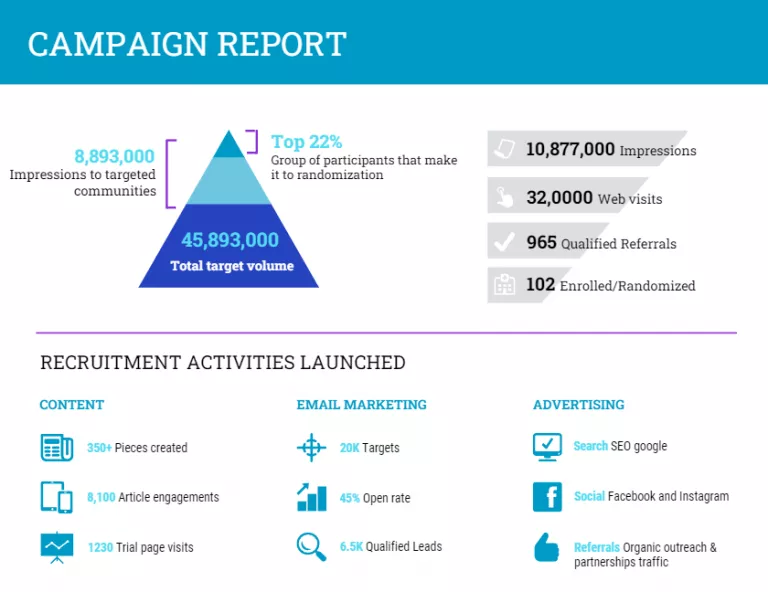 Contact us to explore partnership opportunities