Join our community
Responsum for Menopause empowers women by providing greater awareness, knowledge, and support
Why Responsum Health?
Menopause is a natural stage of life but the experience doesn't have to be isolating or overwhelming. In fact, it has many benefits! Join a community of women who trust Responsum to provide vetted medical information, resources, and support during menopause.
Get answers to all your questions
Responsum for Menopause is free and available via web browser or Apple iOS and Android mobile app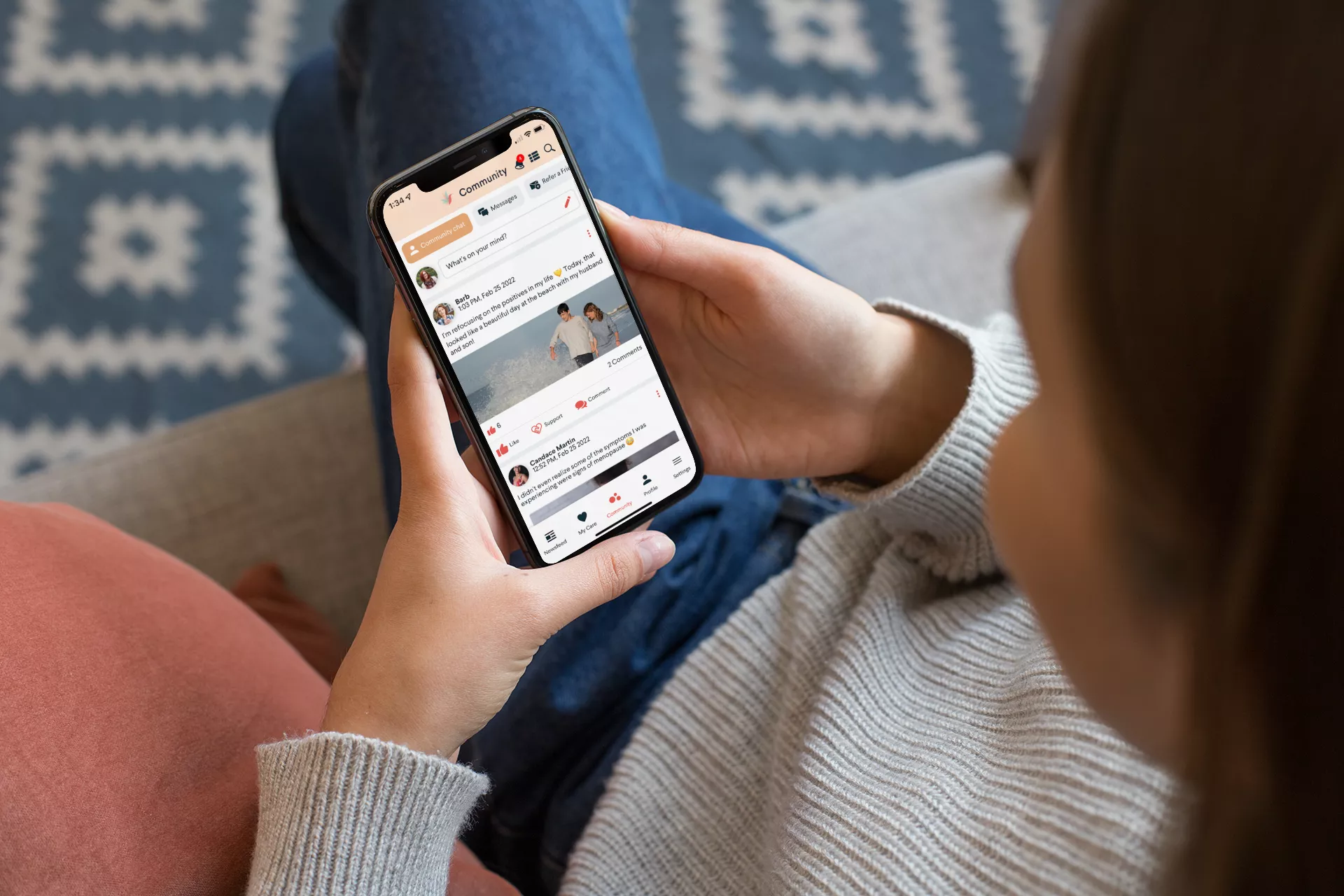 Stay informed with your customized Newsfeed
Keep up on the latest menopause news with your personalized in-app Newsfeed that features content vetted by leading experts in the medical, scientific, and patient advocacy fields.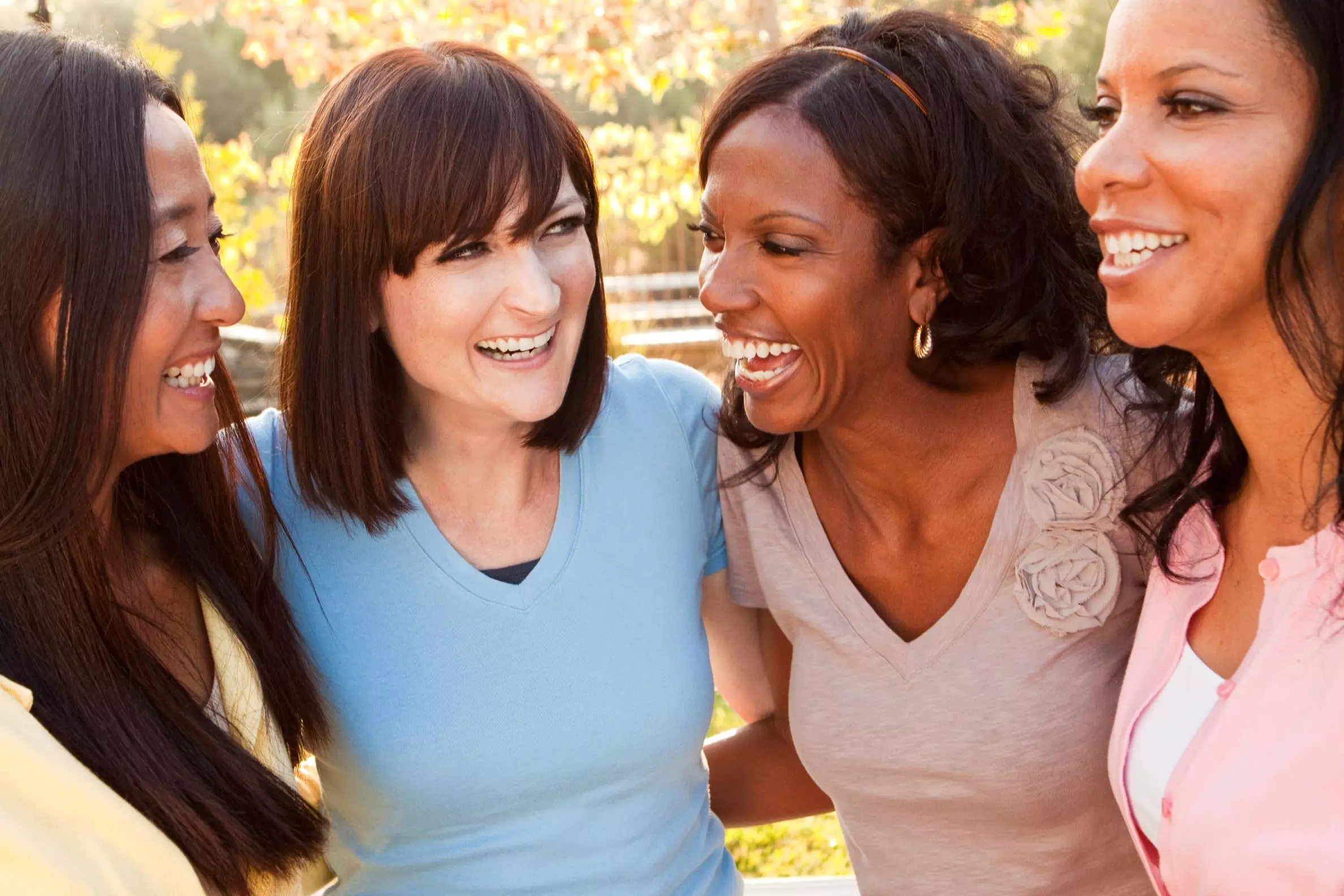 Build connections and get community support
Connecting with other women is a great way to share experiences, advice, and encouragement. You can chat with other users and post comments, photos, and videos.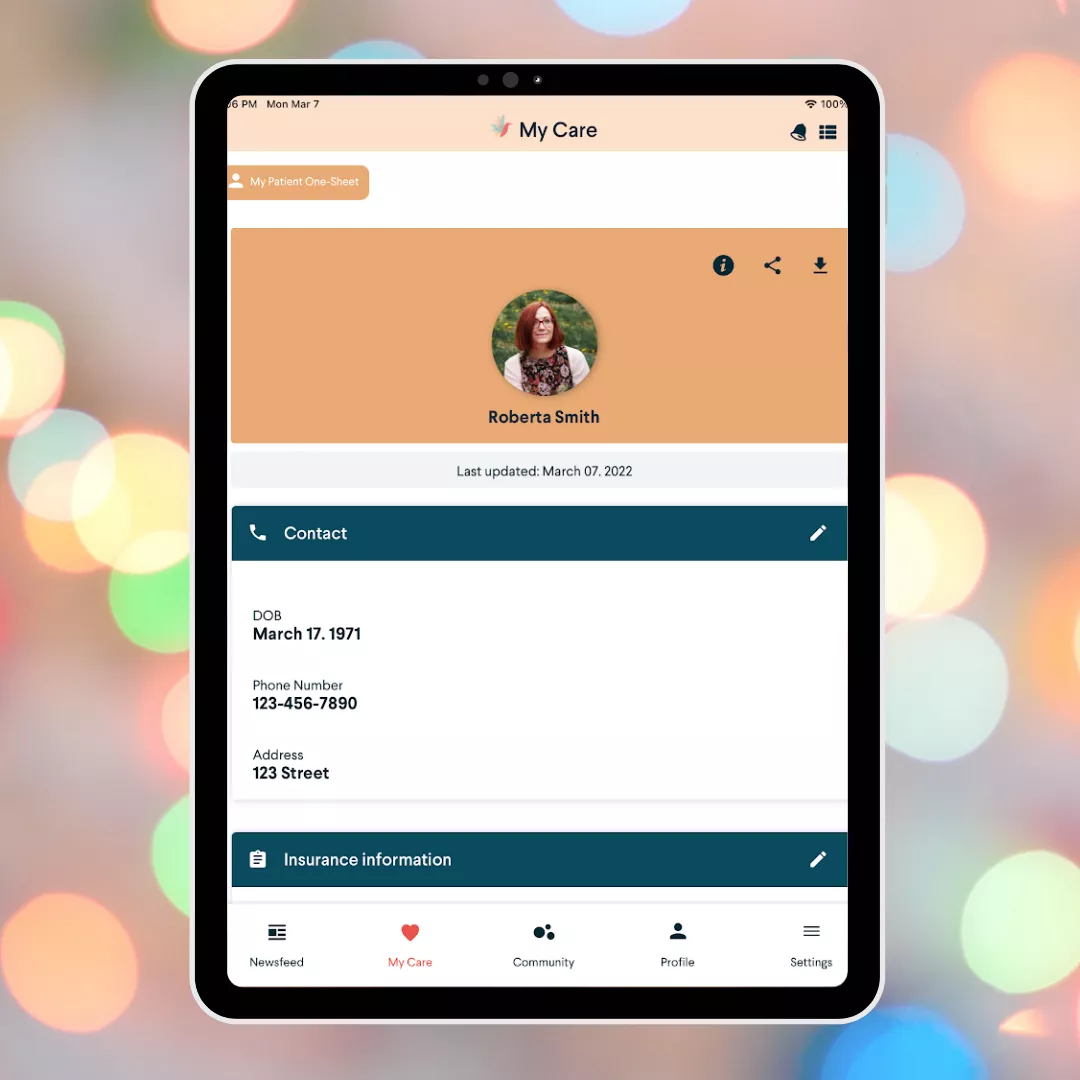 Easily organize and update your medical information
Use the Patient One-Sheet to store all of your medical information and save time at the doctor's office. You can print, share, and download this easy-to-use, patient-designed dropdown form.
The tools to manage your change—all in one place
Find exactly what you need
Find relevant related resources on each post in the Community Chat.
Do more with the content you read
Save, share, react, comment, and print every article in your Newsfeed.
Keep track of what's important
Store and maintain all your basic health info in your Patient One-Sheet and bring it to your next doctor's appointment.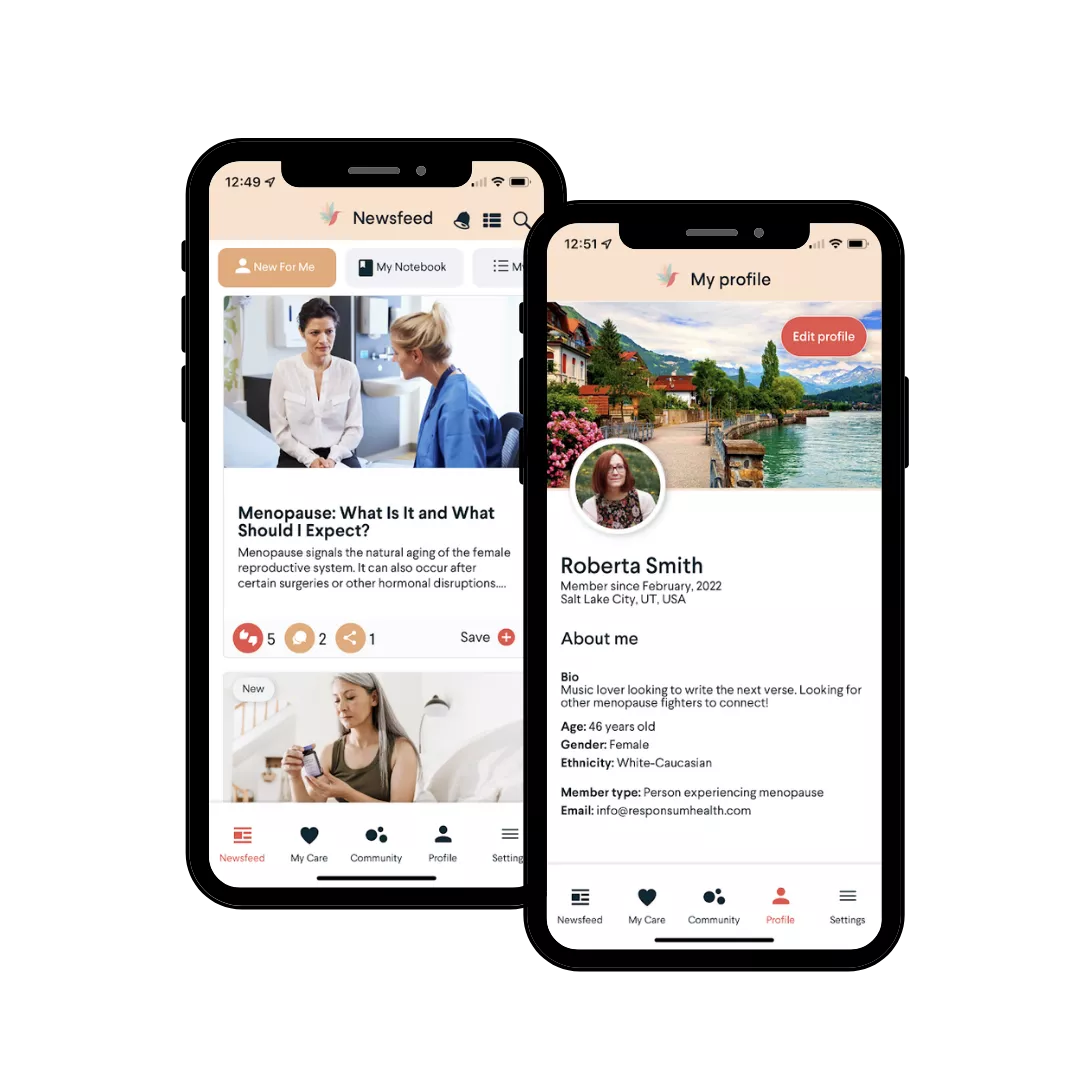 Our Expert Advisory Council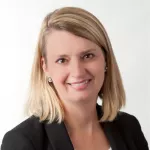 Obstetrics, Obstetrics and Gynecology (OB/GYN), Surgery, Women's Health Expert
Hear it from other members
Get support and resources for living with menopause