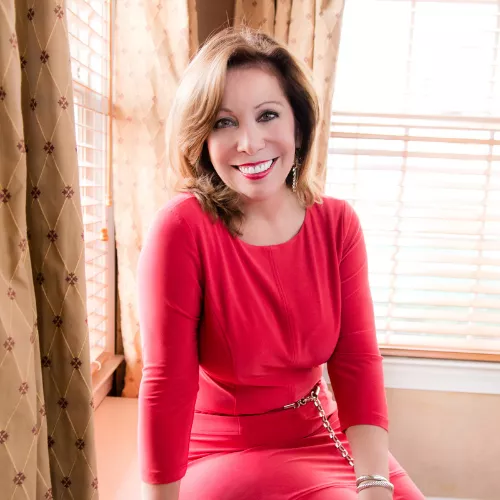 Karen Giblin
Karen Giblin is Founder and President of Red Hot Mamas® North America, Inc. She has worked in the area of women's health for more than 30 years and has developed education programs on a broad range of women's health issues. She is a recognized expert on menopausal health and a women's health advocate.
In 1991, spurred by her own experience struggling with surgical menopause and its symptoms, Karen developed Red Hot Mamas® Menopause Management Education Programs, which provides information and support to women in the menopause transition. Today, Red Hot Mamas® is the largest menopause program and has been offered in over 250 hospitals and physician practices in the U.S.   Karen is responsible for developing the Red Hot Mamas® educational programs, which are engaging and informative.
Directed by Giblin, the Red Hot Mamas® has an award-winning, HON accredited website www.redhotmamas.org. which has a library of articles with health-focused content.
Karen is Editor-in-Chief of the Red Hot Mamas® free monthly E-newsletter, The Menopause Minute®. She also writes a monthly blog. In November 2021, Prevention Magazine named Karen "One of the favorite menopause bloggers in the US".  Red Hot Mamas®  dispenses the latest news on menopausal health, research, and treatments to guide women through menopause.  Red Hot Mamas® also hosts a free message board on www.inspire.com where women can connect and chat with other women going through menopause.
Karen Giblin has co-authored two books on menopause which are entitled "The Manual of Management Counseling for the Perimenopausal and Menopausal Patient"   (Parthenon-CRC Press) and "Eat to Defeat Menopause" (De Capo Publishing).  Karen has also been the lead investigator and presenter of numerous research projects on women's health.
Karen Giblin is a long-time member of The North American Menopause Society and The International Menopause Society.
Karen holds a BA in Political Science and prior to working in women's health,  she held public office and served three terms as Selectman, in Ridgefield, CT.  During her tenure, she was a recipient of the Elizabeth Blackwell Award/Feminist Leadership Award, from the National Organization of Women.
Giblin is a frequently quoted source whose insights have appeared in national media and press including The Wall Street Journal, Chicago Tribune, Reuters News, LA Times, LA Daily News, Newsday, MSNBC, Web MD, Fortune, Family Circle, Good Housekeeping, Women's Day, Time,  Harper's Bazaar,  Living Fit,  Pink, Reader's Digest's New Choices, Prevention magazines, and other publications.  She has appeared on Good Morning America, The Today Show, CNN News, CBS, NBC, Fox TV, Better TV, QVC, and other media outlets.  Karen lives in NJ with her spouse Dr. Hjalmar Lagast.