We build customized, uniquely individualized knowledge platforms for chronic disease patient communities
We're on a mission!
At Responsum Health we believe there is a better way to help patients with chronic diseases. A more valuable, less invasive way where patients and caregivers can share their stories, find meaningful support, and reliable information about their journeys.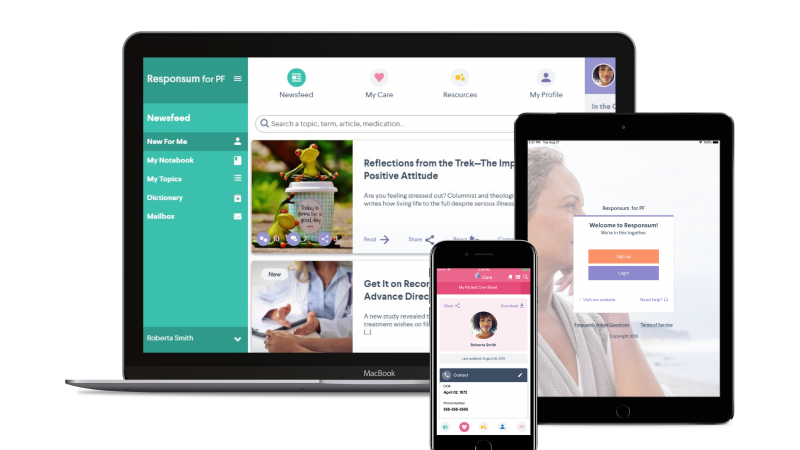 What's in it for you?
Developed from years of research, interviews and collaboration with patients from across the globe, Responsum Health's disease-specific apps are designed to improve patients' knowledge, grow their self-confidence, and provide for the organization and coordination of their health care information.
Here is how:
Help us revolutionize the way patients use the web
The need to safely harness the power of the internet for patients is universal. Virtually every newly diagnosed person goes online at some point to research their own condition, treatment options, or support resources.
To provide these patients with a better way, Responsum Health is actively looking for new partners—both commercial and patient groups—to develop and mantain knowledge communities in therapeutic areas of unmet need.
Let's explore your ideas about where we should go next!