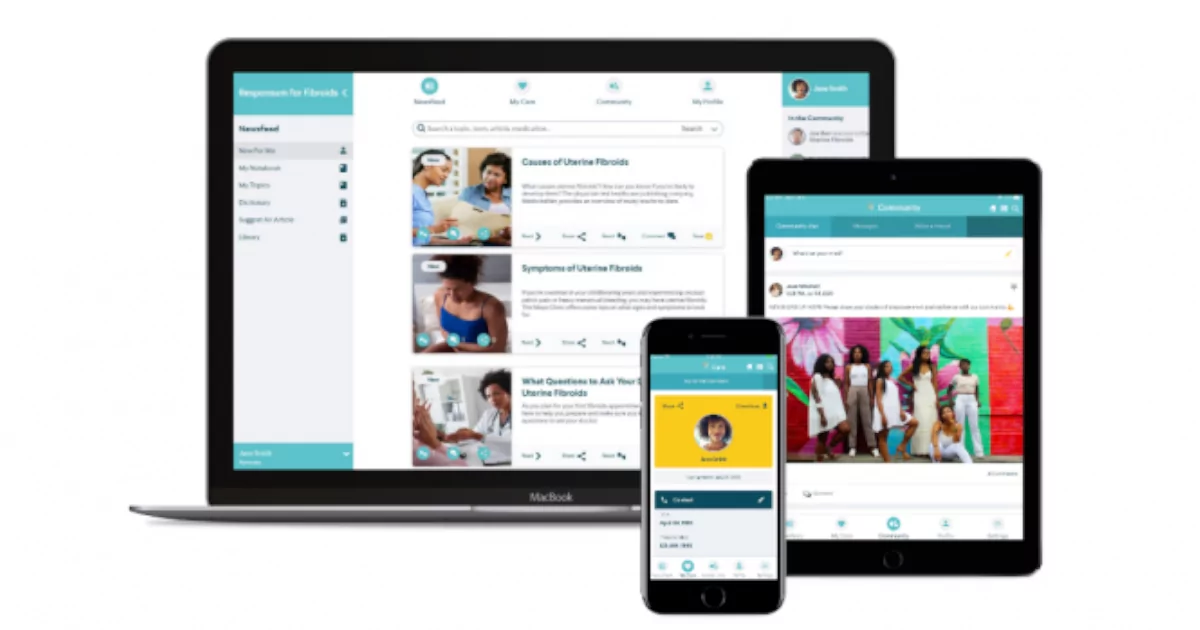 Welcome to Responsum for Fibroids
I am thrilled to announce the official launch of Responsum for Fibroids—a free knowledge and empowerment app for women with uterine fibroids (UF). Responsum for Fibroids is the company's third patient knowledge platform, following in the footsteps of Responsum for Pulmonary Fibrosis (PF) and Responsum for Chronic Kidney Disease (CKD).
Fibroids is one of the most prevalent, but inadequately discussed, chronic health challenges that women face, especially women of color. Awareness, education, research, and support are the four main pillars of this new platform, which is why we partnered with The White Dress Project and CARE About Fibroids—two leading organizations in the fibroids community—to help us achieve this goal.
Responsum for Fibroids' mission
Together, our mission is to give women the confidence of knowing that the information they're receiving and reading on Responsum for Fibroids has been curated by the most knowledgeable, impartial, and passionate people within the women's health community. With access to better information, we know that patients will be able to make better decisions for themselves and their families.
"For years, our organization has closely followed the stories of many women with fibroids who have been fighting in silence, overwhelmed by the amount of misinformation and almost non-existing support," said Tanika Gray Valbrun, founder of The White Dress Project. "Our partnership with Responsum Health will allow us to make substantial progress by providing patients and caregivers with accurate information and credible resources to help them become more empowered patients and drive better health outcomes."
"CARE About Fibroids is dedicated to supporting innovation and educational efforts that will help ease the burden on women living with symptomatic uterine fibroids," said Nancy Lee, M.D., a member of CARE About Fibroids' Science Advisory Committee. "Responsum for Fibroids is a groundbreaking effort that aligns with our mission and builds on our efforts to raise awareness about the prevalence and consequences of fibroids for American women."
Understanding the app
Through the Responsum for Fibroids app, our members will have both access to a wealth of expertly vetted information and a built-in support system. The platform's toolkit of useful features includes a dynamic Newsfeed, a moderated Community Chat, the Patient One-Sheet for managing medical information, and a Link Unit Library (LUL) of key terms and resources.

Responsum for Fibroids is made possible with support and collaboration from AbbVie, a global research-driven biopharmaceutical company. We're incredibly grateful that AbbVie stands behind our mission to educate and empower fibroids patients by providing them with trustworthy, independently-vetted information.

We are excited to bring women with fibroids a state-of-the-art app to help them better understand their treatment options; develop strategies to improve their health and quality of life; and find community among others who are facing the same challenge.
Thank you for your continued support on this journey!