What Does It Mean to Be a COVID Long-Hauler?
There is growing concern that a coronavirus diagnosis may have long-term effects on some people. Those who are experiencing ongoing complications or side effects of COVID-19 have what is now commonly referred to as "long-haul syndrome" or "long COVID," and these people are called long-haulers. While studies have yet to find a common element among reported long-haulers, it's still hard to know what the risk factors or causes are, but here's what we know so far about what it means to be a COVID long-hauler.
Who is experiencing COVID-19 long-hauler symptoms?
Long-haul symptoms are defined as having symptoms for 28 days or more after recovering from the novel coronavirus. This has been found to occur in 10% of people who have had a COVID-19 diagnosis and involve prolonged symptoms for several months. They've been reported to have had both mild and severe cases of initial COVID-19 infection—affecting the young, old, healthy, and those with chronic conditions.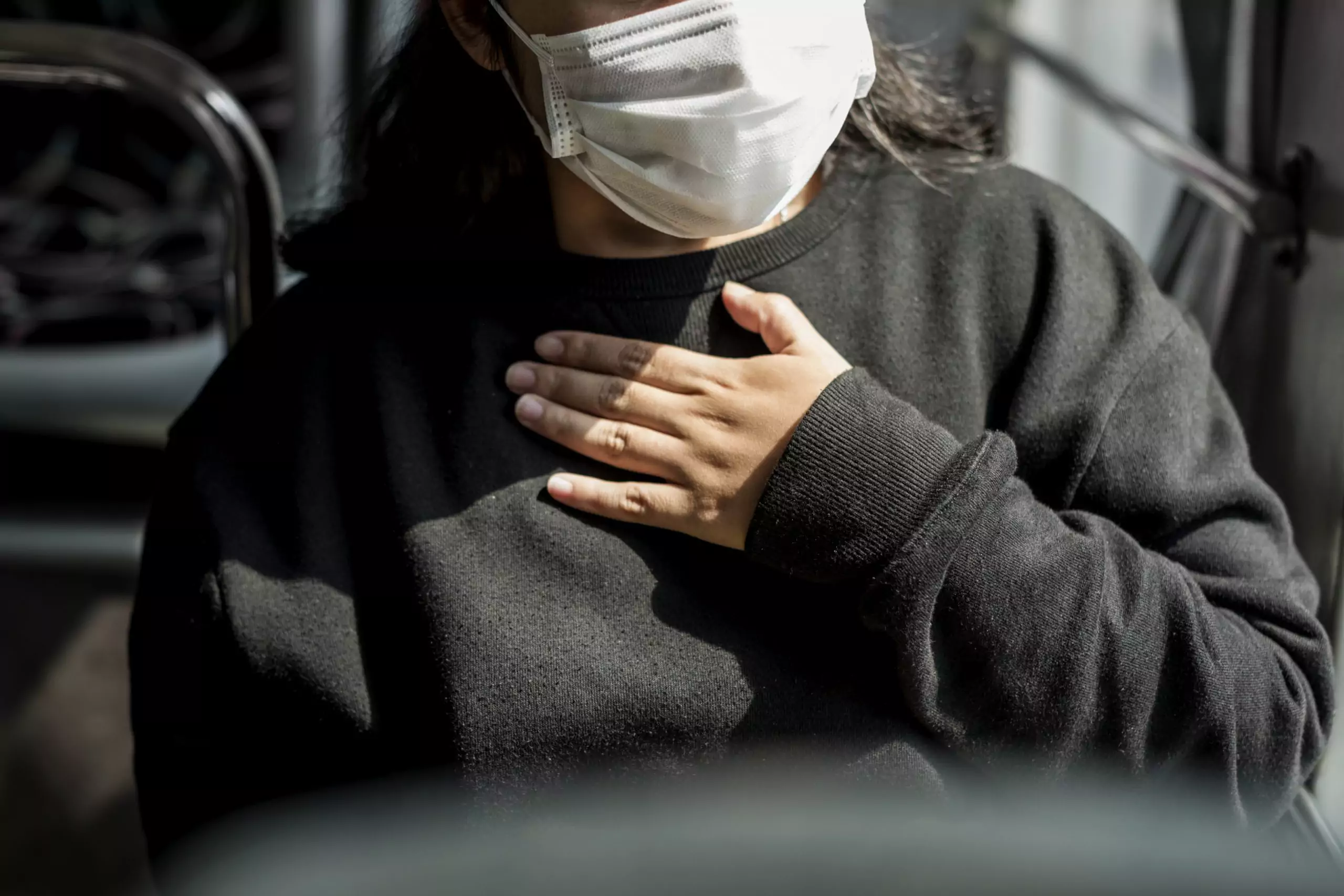 Chest tightness is one such symptom that some long-haulers experience.
(This image is by @rawpixel.com on Freepik.)
What symptoms do coronavirus long-haulers typically experience?
Long-lasting symptoms often include:
Fatigue
Coughing
Chest tightness
Shortness of breath
Headaches
Muscle aches
Diarrhea
Fatigue is the most common symptom in long-haulers, causing them to feel very run down and tired. Exercising and even simple tasks, such as walking to the mailbox, are leaving many long-haulers exhausted. Aside from debilitating chronic fatigue, many are also reporting brain fog, difficulty concentrating, and/or not feeling as sharp as they used to be.
Can COVID long-haulers still be contagious?
It's not likely. Oftentimes, with an active infection of COVID-19, the contagiousness dissipates after a week or so and recovery begins, he explains. Persistent fevers have not been contagious in the long-hauler group, and therefore Dr. Babiuch believes that they are probably not infectious months later, but it can vary. Despite persistent symptoms, long-haulers usually test negative for COVID-19.
Why are only some people experiencing long-lasting symptoms?
As COVID-19 activates an inflammatory response in the body, many other symptoms related to inflammation can arise. Why it occurs in some people and not others is still unknown, however, and further research is necessary.
How are healthcare providers treating and managing long-haulers?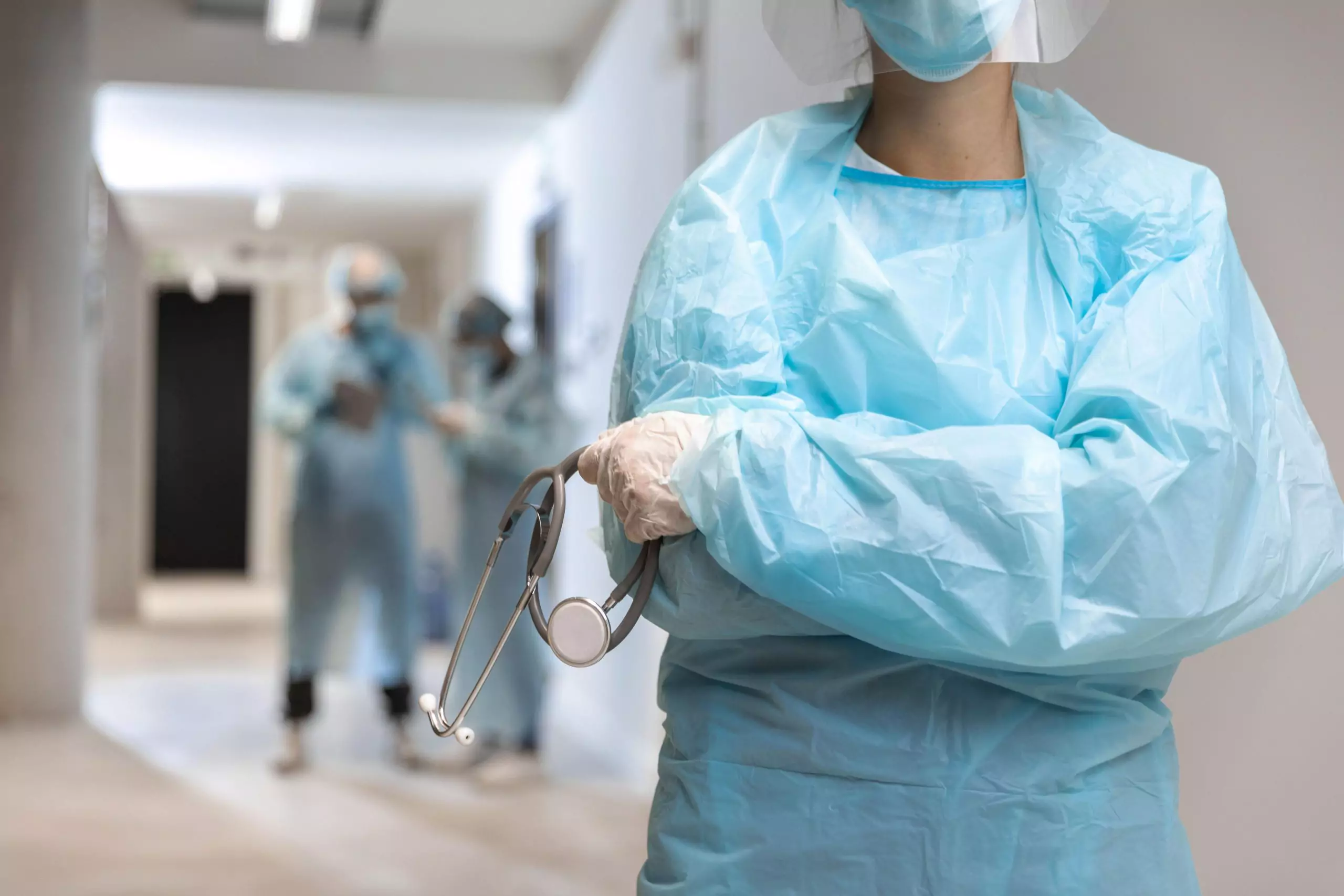 Healthcare professionals are working tirelessly to learn and understand more about long COVID.
(This image is from Freepik.)
Many healthcare entities are beginning to provide specific care for COVID-19 long-haulers. This may involve testing of behavioral, pulmonary, respiratory, cardiovascular, and neurological health. Taking into account any findings, an individualized treatment plan will be recommended by a team of providers.
It's recommended that you hydrate, rest, and make sleep a priority, as well as manage stress and eat healthy to combat the virus. Depression and anxiety tend to be quite common in long-haulers, so be sure to express your feelings to your physician and make them aware of the current state of your mental health as you deal with long-haul symptoms.
Should long-haulers still get the COVID-19 vaccine?
The Centers for Disease Control (CDC) recommends that "you should be vaccinated regardless of whether you already had COVID-19. That's because experts do not yet know how long you are protected from getting sick again after recovering from COVID-19. Even if you have already recovered from COVID-19, it is possible—although rare—that you could be infected with the virus that causes COVID-19 again." You can more information on vaccine benefits and guidelines on the CDC's website.
Are you a COVID long-hauler? Join Responsum for Long COVID to learn more and meet other people like you.