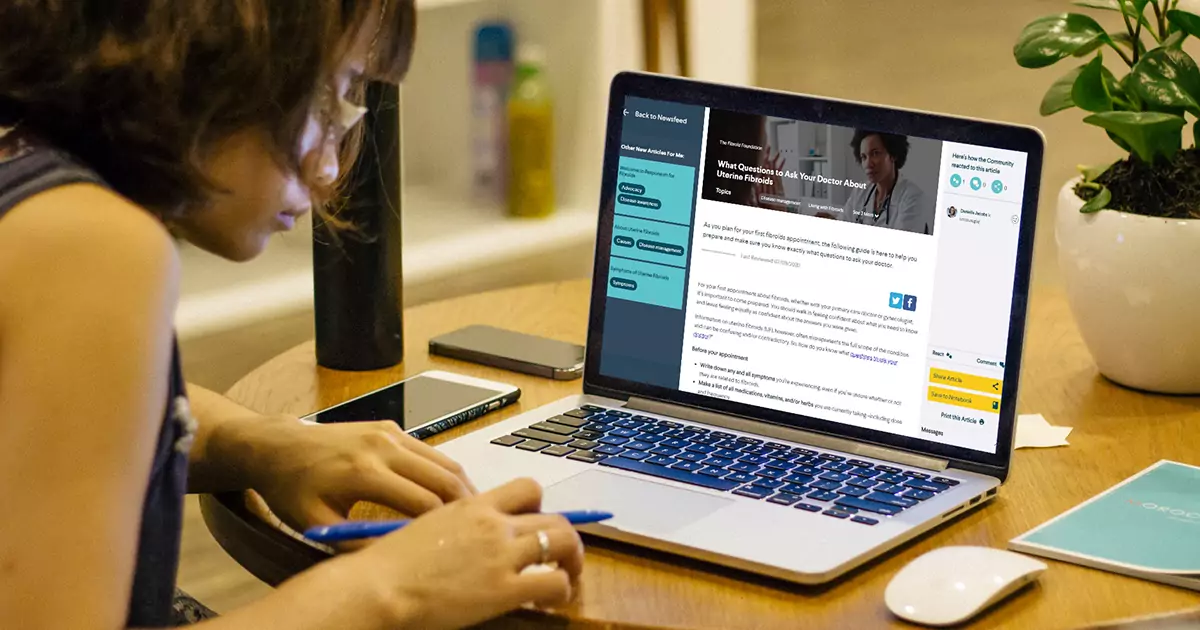 How We Know We're Making an Impact
Since launching our first patient-centered health app in 2019, our goal has been to help empower people with chronic conditions by boosting their confidence in their knowledge and ability to advocate for their own best possible care. We ensure that our digital tools deliver reliable, high-quality Newfeed content and helpful resources, as well as a welcoming space for our members to ask questions, share their knowledge and experience, and enjoy community support.
It's beyond gratifying to know that we're making a positive difference in people's lives. How do we know that? Our community members tell us! 
Not only are they generous with giving us testimonials, but they engage by:
Sharing their stories, struggles, and triumphs in the Community Chats, 

Suggesting topics they'd like to see covered, 

Sending articles and suggestions via email, and 

Filling out the polls and surveys that we habitually post in our ongoing effort to find out how they think we're doing, what they like best, and what we could be doing better to serve them. 
This feedback, both spontaneous and solicited, is invaluable to help guide our strategies, improve our products and services, and quantify our impact.
Here's a snapshot of what some of our 9600+ community members had to say about the impact of our apps between October 2021 and March 2023. After using a Responsum app for a minimum of just three weeks, the percentage of respondents who felt "very confident" about their:
General understanding

of their condition

rose from

14.7% to 32.2%
Knowledge of available treatment

options

rose from

8.5% to 26.1%
Decision-making ability

regarding healthcare rose from

12.4% to 35.3%
Ability to ask their doctors

relevant questions rose from

17.9% to 35.5%
Mental and emotional ability

to deal with their condition rose from

11.3% to 23.6%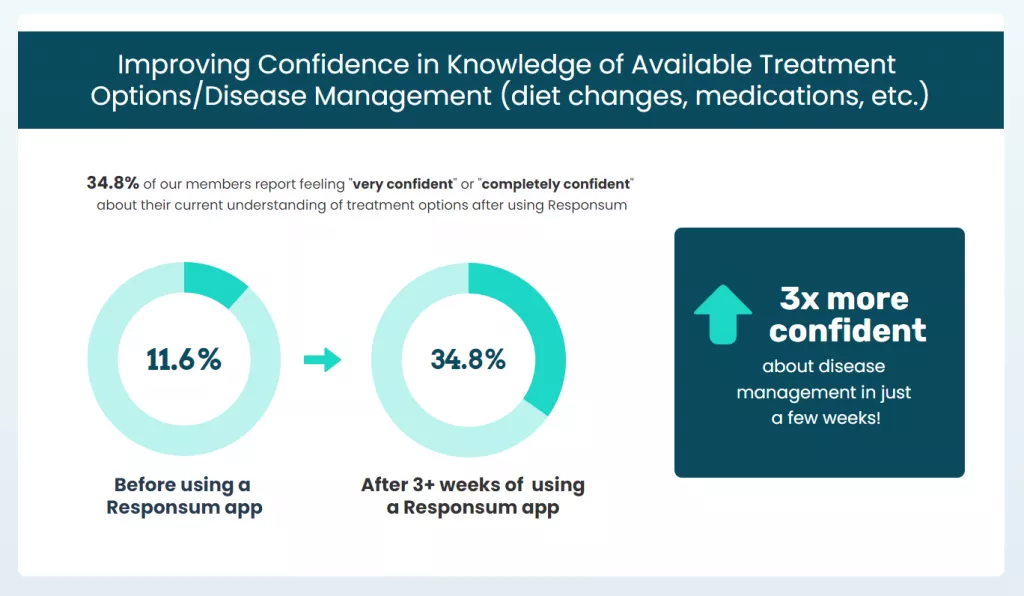 (Click here to see the full report)
These are significant numbers, and we're constantly seeking to increase them. Member response data helps us improve the quality and relevance of our content, and informs our outreach efforts, both to existing app users and potential ones. 
We're proud of the six free apps we've launched in the past four years, in the areas of CKD, fibroids, glaucoma, Long COVID, menopause, and pulmonary fibrosis, and we're not stopping there. Responsum is growing quickly, and our goal is to reach as many people as we can who are seeking answers, and who want to feel more empowered as they negotiate the challenges of their health conditions.
We love to hear from our community members and from all our stakeholders, so please keep in touch, and follow along to see what we're up to next!