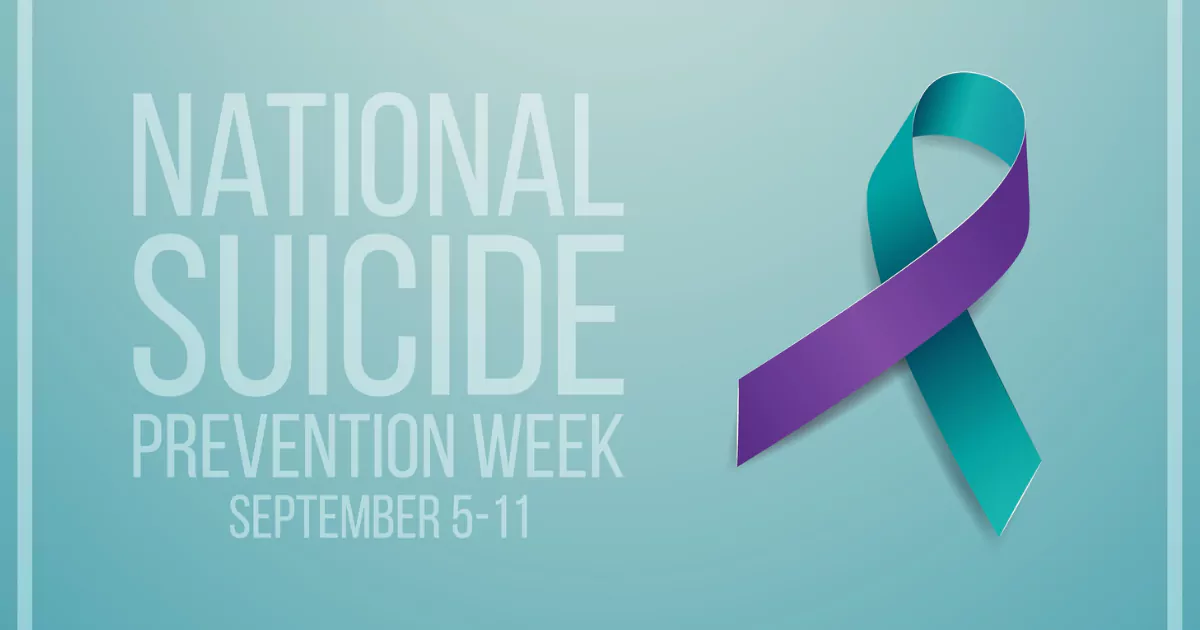 Get Involved and Show Your Support during National Suicide Prevention Week 2021
This week marks National Suicide Prevention Week 2021, an event coordinated by the American Federation for Suicide Prevention that highlights the tragic prevalence of suicide and what can be done to prevent it among our friends, families, colleagues, and fellow community members who are struggling with mental health issues.
Though the event is an American awareness initiative, suicide continues to be a global problem. Data from the World Health Organization indicates that in 2019, more than 700 000 people died by suicide: one in every 100 deaths. The picture in the United States mirrors this global crisis: 
Suicide is the 10th leading cause of death in the US.
In 2019, 47,511 Americans died by suicide. 
That same year, there were an estimated 1.38M suicide attempts. 
Suicide Prevention Week provides an opportunity to offer advocacy, support and help to those who are considering suicide, as well as tips on how people can intervene. Understanding the causes and triggers of suicidal ideations and the appropriate de-escalation tactics can help empower and equip people to save their affected loved ones' lives. 
Long COVID and Suicide: What's the Connection?
Like many other public health crises, COVID-19 has magnified the need for more effective and robust suicide prevention efforts. An article in the European Respiratory Journal revealed that 13.8% of study participants–adults with long- COVID–also showed symptoms of depression, and 10.5% were diagnosed with post-traumatic stress disorder (PTSD). 
Research published last November indicates that 20% of people diagnosed with COVID-19 were also diagnosed within three months with a psychiatric disorder such as anxiety, depression or insomnia. Additional data from the online support group Survivor Corps indicates that 18% of respondents had suicidal thoughts due to their long-COVID symptoms.
How Can I Get Involved in Suicide Prevention Week?
The American Foundation for Suicide Prevention has put together a comprehensive suite of resources as well as an events calendar to guide you in your advocacy. Resources cover a wide range of topics, including: 
Self-Care Strategies for Resilience
Ad Scripts for Local and Regional Media Outlets
Simple Actions You Can Take to Help Prevent Suicide
How to Have an Open and Honest Conversation about Suicide
On September 10, the organization will be holding a Facebook Live for World Suicide Prevention Day from 12-8 pm EST. Sign up to show your support! You never know whose life you can be saving!