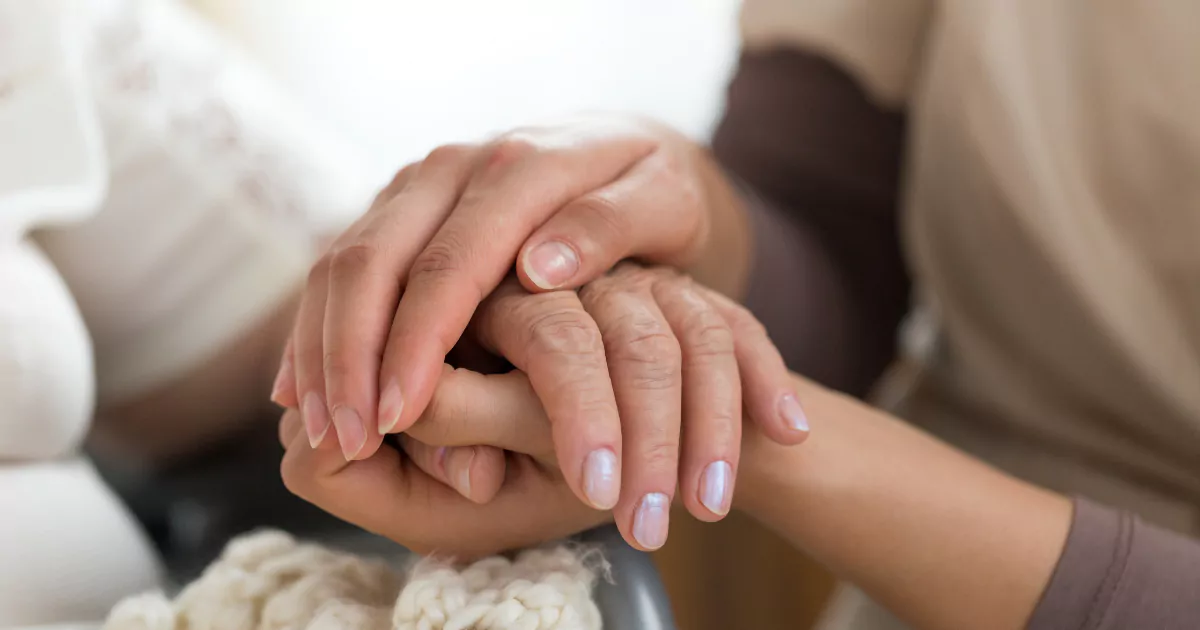 How Caregivers Can Impact Better Patient Outcomes
Caregivers impact the health and comfort of millions who struggle with chronic disease. Data published by the AARP from the National Alliance for Caregiving indicates that nearly 48 million people in the United States act as caregivers for individuals over the age of 18, accounting for over 21 percent of the population. While each of these individuals provides a different scope and level of care, they are all responsible, in some way, for helping the people for whom they care independently manage their chronic diseases and improving their everyday and long-term quality of life.
How Do Caregivers Improve Patients' Lives?
Caregivers can impact positive outcomes in every disease state, from cancer and memory-related conditions to kidney disease, vision and hearing loss, chronic heart failure, and more. Their impact is different, based on the individual needs of the person for whom they care; however, some of the most common duties caregivers perform include:
Instrumental Activities of Daily Living (IADLs)
IADL assistance involves practical assistance to help patients live independently in a community. They can include, but are not limited to:
Cooking and Meal Prep
Cleaning and Home Upkeep
Laundry Assistance
Medication Assistance
Shopping and Errands and Financial Assistance
As an overwhelming majority (approximately 41.8 million) of caregivers' loved ones are over the age of 50, they face increasing obstacles to mobility and independence due to the aging process, as well as their conditions. IADL assistance helps increase independence, which can lead to better physical and mental health outcomes.
Activities of Daily Living Assistance (ADLs)
Activities of daily living assistance is provided for patients with more serious mobility and independence issues. They include essential self-care and maintenance tasks, such as personal hygiene or grooming, dressing, toileting, continence, transferring or ambulating, and eating. ADLs are important because they are the criteria for independent living. Patients must be able to perform these tasks, even if it's with their caregivers' assistance, to safely remain at home. Caregivers who play a key role in ADLs help facilitate proper nutrition, infection control, and grooming that helps the patients they care for live longer and with more pride and dignity. Nearly two-thirds of caregivers provide at least one ADL to the patients for whom they care.
Direct Medical Assistance
While the National Alliance for Caregiving reports that caregivers are expected to start working much closer with patients' physicians in the future, they are still empowered and often expected, to perform a full of medical assistance tasks, like injections, blood pressure monitoring, tube feeding, wound care, catheterization, and colostomy assistance, blood glucose testing, and monitoring vital signs, on their own. Nearly 60 percent of all caregivers perform at least some type of complex nursing duty for the patients for whom they care. These tasks are vitally important for preventative maintenance and stopping the worsening of symptoms that can lead to severe health decline.
Responsum Health recognizes the profoundly important role that caregivers play in positive patient outcomes and experiences. We offer resources for caregivers and advocates to help them provide better care and support to the people who depend on them, as well as themselves. To caregivers everywhere, thank you for all you do.