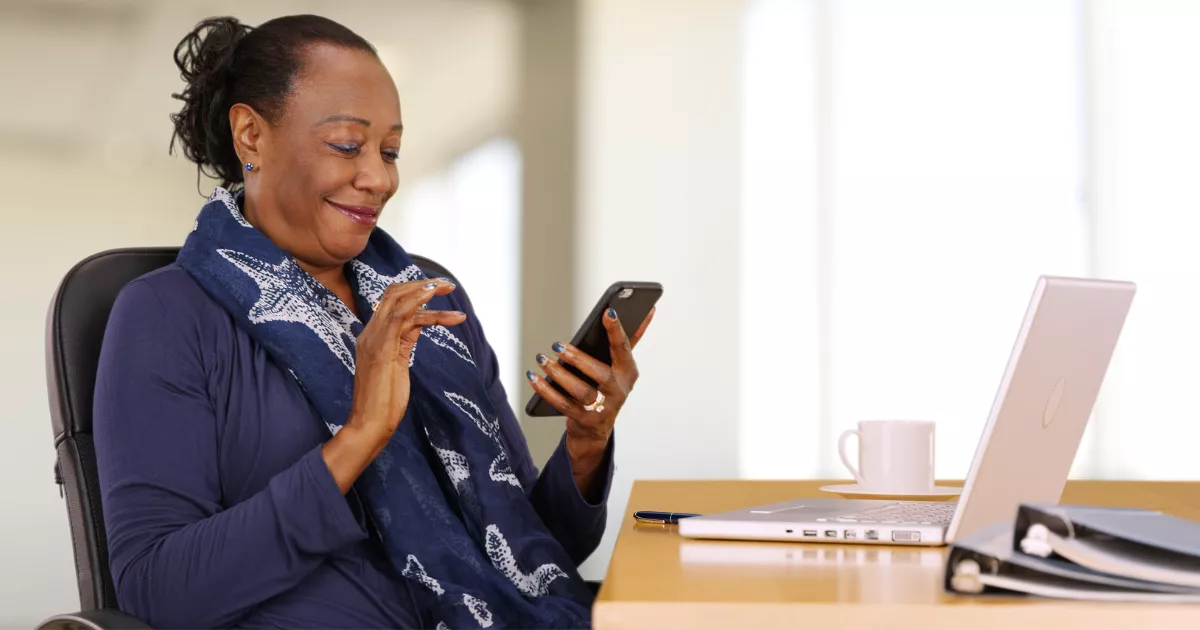 The Growth and Importance of Patient Engagement Technology and Digital Health Literacy
Healthcare providers are increasingly relying on patient engagement technologies to promote more self-management, improved health outcomes, and greater health equity. As the industry becomes more high-tech, however, low digital health literacy threatens to hinder those goals.
The World Health Organization (WHO) defines digital health literacy as "the ability to seek, find, understand, and appraise health information from electronic sources and apply the knowledge gained to addressing or solving a health problem."
Consequences of low digital health literacy
Low digital health literacy can deepen existing health inequities.  Despite the telehealth explosion at the height of the COVID-19 pandemic, research shows that not all patient populations accessed the technology. An April 2022 report by the All of Us Research Program illustrated how low digital health literacy keeps many rural and low-income patients, as well as patients from some racial groups, from utilizing patient engagement technologies. Ensuring that historically underserved patients, many of whom make up the majority of emergency room visits, have access to digital healthcare is critical to improving immediate health outcomes and diversifying long-term health research.
Responsum in the digital health arena
As with any other form of literacy, digital health literacy is dependent upon access to the necessary tools to support it. At Responsum, it's imperative that our apps, with their up-to-date information, facilitated peer support, and organizational features, remain free to end users to level the playing field for patients of varying socioeconomic backgrounds. Our apps also provide a translation feature for seven languages, and user-friendly navigation, which we are continuously working to improve. 

Engaging patients and providers
Healthcare is increasingly going digital. An Accenture report in 2021 noted that almost 50% of patients used virtual care services, about 33% were reviewing their electronic health records, and the number of people making use of remote patient monitoring had nearly tripled since the start of the COVID-19 pandemic. 
The Telehealth Equity Coalition (TEC) has advised that providers should be asking patients if:
They already own a device that can host a patient engagement app, 

They use email, 

They know how to download an app, and

They know how to browse or change camera settings.
Promoting digital health tech use
Clinicians should make sure that patients understand the importance of using a digital health tool, be able to recommend a tool, and show patients how to use the tool. They should also be able to: 
Explain how that particular tool can improve patient health, and

Address any concerns patients may have about digital security issues. 
Digital health literacy is essential. Responsum strives to flatten the learning curve by combining free, user-friendly technology with easily-digestible, up-to-date curated information that helps patients engage as confident, knowledgeable partners with their health providers, and helps clinicians steer their patients toward reliable, vetted data that can guide their healthcare decisions. 
There are many ways in which healthcare professionals can clarify and streamline their communication with patients and assist in their education for better outcomes. Staying informed about, and utilizing, digital health resources like Responsum apps is one of the easiest and most cost-effective ways to empower patients, build trust, and improve outcomes.