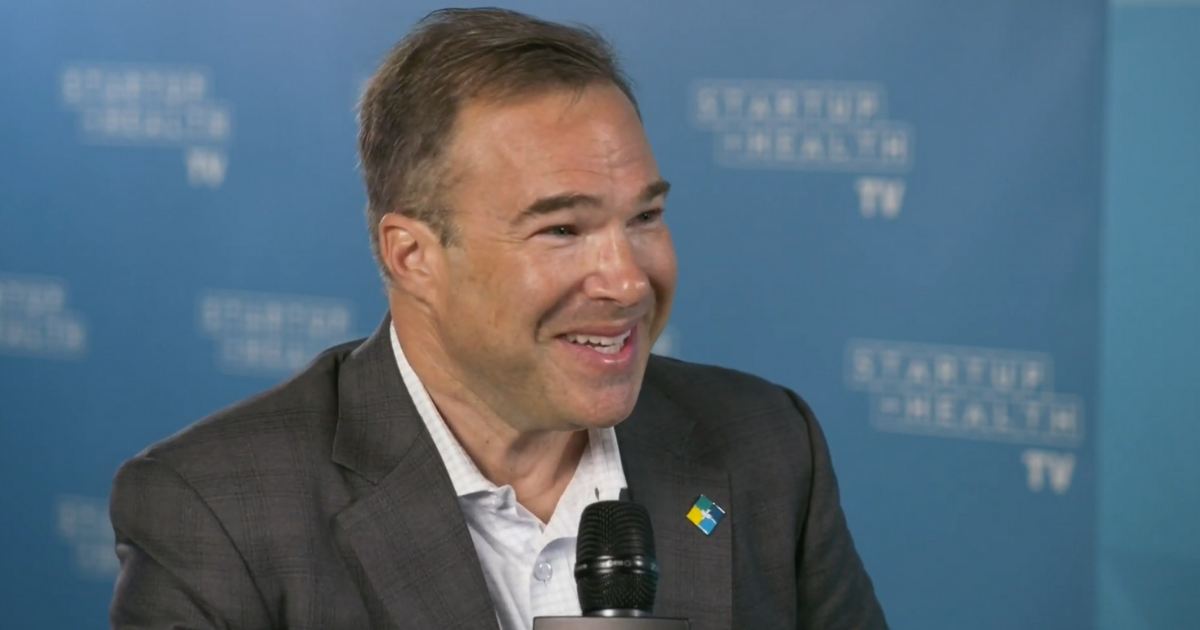 Meet the Responsum Team: A Conversation with Founder and CEO Andy Rosenberg
As Responsum Health continues to grow our participant communities, develop more platforms and create a larger footprint in the digital health literacy and support space, we wanted to introduce potential partners and allies to the team that's making it all possible, starting with Resoponsum CEO Andy Rosenberg. Check out the interview to learn more about what inspired Responsum's genesis and where its future lies.
What, in your own words, is Responsum Health?
Responsum Health is a mission-oriented start-up that aims to revolutionize the flow and caliber of healthcare information made available to patients by providing free, disease-specific apps to people with chronic health conditions. These apps, and the people behind them, essentially search, curate, independently vet and summarize patient-worthy content from the Internet on a daily basis. Responsum apps also convene patients and caregivers around an engaging set of tools, including a professionally moderated community chat. In other words, Responsum is the world's most trustworthy and useful digital home for people with chronic conditions.
Why did you start Responsum Health?
I'm a healthcare policy expert with decades of experience in the field, so when my mom took ill with a rare chronic disease ten years ago, I felt ready to help her figure out how to tackle her various health challenges. But I was woefully wrong. As a practical matter, I felt utterly useless in helping her navigate all the information that was supposedly available to us on the internet. So much of it was outdated, inadequate, or not relevant to her, and I'm not a doctor. I realized then that millions of patients and caregivers – the people with the greatest incentive to drive the best outcomes – lacked the tools and ability to make use of the massive amount of information that exists in the public square. This seemed like a massive gap in our system.
So I decided to fix that. I hatched a concept of combining technology with a team of professional writers and editors, added a role for patient advocacy groups, and pitched the idea to Carnegie Mellon University, which in turn, assigned a group of incredibly smart graduate school students to interview hundreds of patients and design a prototype app. Enter Responsum.
What were some of the roadblocks and challenges, both expected and unexpected, that you've encountered?
We are trying to revolutionize the way patients get information. And for us to be effective, we believe we need to customize the user experience for each disease community. This can't be cookie-cutter; each platform has to feel like home to an entirely different demographic. Also, we are approaching this from the patient's perspective: What do patients want, and how do they want to get it? Answering these questions leads to the creation of an approach to patient engagement that doesn't always fit neatly into an existing commercial support mindset, so in some ways, we need to create a new market for this product.
Can you talk a little bit about the company's continued success so far (significant milestones, member experience, growth of community, partnerships, etc.)?
We're really excited that in a little over a year, we've launched five market-leading apps and established chronic disease patient communities representing many thousands of patients. We've proven the logic of our business model by posting a profit in our very first year of operations and have earned the trust and partnership of several sector-leading pharmaceutical companies and patient advocacy groups.
Can you talk a little bit about the inevitability of mobile technology to influence healthcare outcomes and patient-provider engagement?
If the last year has taught us anything, it's that mobile technology's role in health care is inevitable and increasing. It is axiomatic that patients who know more have the wherewithal to be better patients and drive better outcomes in concert with their care providers. We also know that patients increasingly look to mobile devices for information in order to obtain better care.
Where do you see Responsum fitting into that scenario?
The remarkable user rates of Responsum's mobile apps, and the patient-reported outcomes they've shared with us, speak to the power of the connection between mobile technology, actionable information, and patient outcomes.
Are there any key changes or pivots to which you can point that differentiate Responsum's current iteration from your initial idea of it?
Originally, Responsum's goal was to curate and interpret information widely available on the Internet for patients in need of help making sense of the information that's out there. Over the years, as a result of patient suggestions and input, we've added additional tools to the app, including a community chat and a customized patient data organizer called the Patient One Sheet. But largely, the vision is the same: give patients a trustworthy partner to guide their better understanding of what's known about their illness.
Do you think Responsum is living up to the mission you envisioned when you first conceived the idea?
Yes, and more. Our app has blossomed into an essential tool kit for chronic disease patients that includes information, support resources, and an expert-moderated chat for five distinct disease communities. Still free. Still without advertisements or commercial bias. We are empowering thousands of patients every day.
What's next for Responsum in the second half of 2021 and beyond?
We plan to grow. Simply put, more knowledge apps for more disease communities. More commercial support for apps in new areas of interest. Greater profitability due to economies of scale, and instead of tens of thousands of patients supported, we will support 100s of thousands. Our recently-launched Responsum for Long COVID app is already generating an incredible level of patient engagement and interest from the federal government (NIH) has recently taken us in the direction of seeking federal grant opportunities. Finally, we plan to actively seek strategic partnerships with potential partners and acquirers over the next two to three years. We couldn't be more excited about our future.
Dominic Nicosia is Responsum Health's Chief Content Editor. During his twelve-plus years of experience, Dominic has crafted content for patients in a wide array of disease states, including cancer, diabetes, hypertension, substance use disorder, and mental illness, CKD, heart disease, and more, to help improve treatment outcomes and foster independent day-to-day condition management.