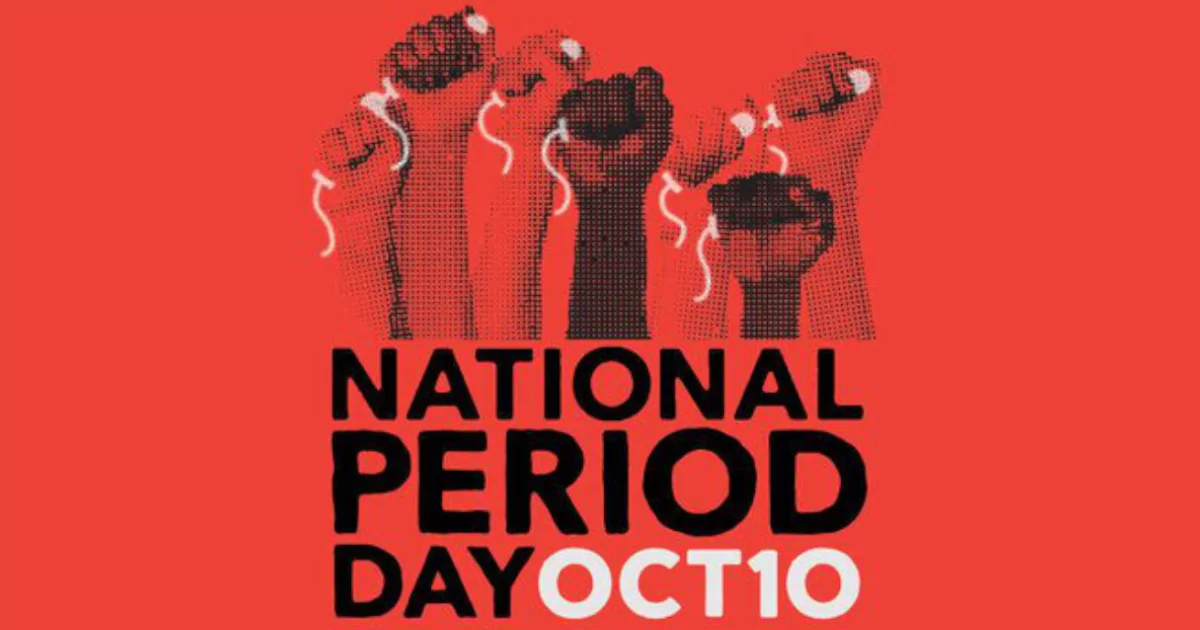 Second Annual National Period Day to Raise Awareness of Period Poverty and Menstrual Injustice
To raise awareness about and eliminate period poverty and menstruation stigma, a youth-led nonprofit organization, called Period, celebrates the second annual National Period Day in the U.S on Oct. 10, 2020. This year's event, Period Action Day 2020, is virtual and will highlight "the work of menstrual justice activists and [empower] youth with resources and tools to make a change in their own communities."
What is period poverty?
The American Women's Medical Association (AWMA) defines period poverty as "inadequate access to menstrual hygiene tools and educations, including but not limited to sanitary products, washing facilities, and waste management."
There are a number of menstrual injustices that accompany period poverty, which include:
Menstruation is often linked to shame and stigma, including culturally and socially.
Menstruation education is poor and insufficient.
Children miss or avoid school because of their period, due to lack of access and education.
"Women in the U.S. struggle to achieve adequate menstrual hygiene, due to lack of access and income," according to the AWMA, especially students and homeless women.
35 U.S. states have a tax on period products, often referred to as the "Pink Tax" or "Tampon Tax," as they've been deemed "non-essential items." Moreover, food stamps do not cover menstrual products.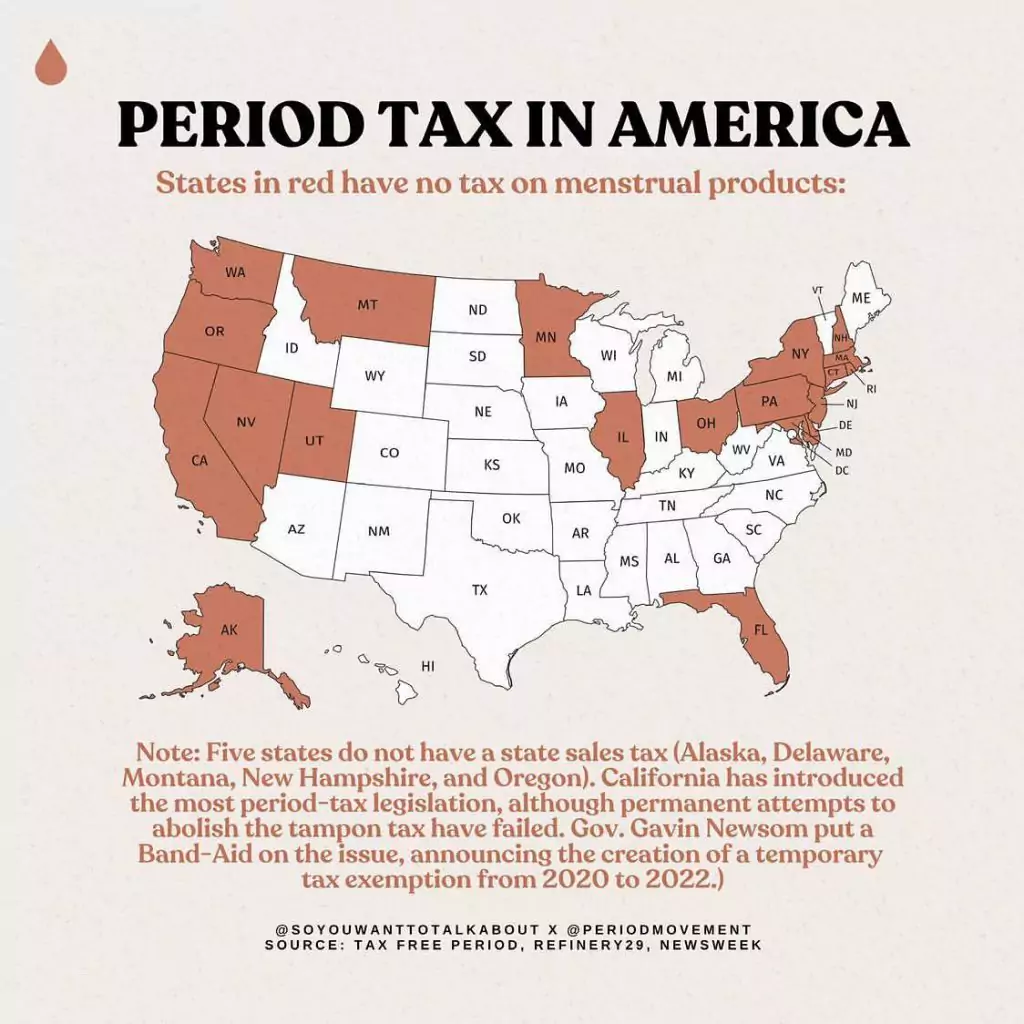 What can we do to eliminate period poverty and menstrual injustice?
Advocacy, education, and service are the three pillars that the nonprofit organization, Period, intends to use to create positive change towards period poverty and menstrual injustice.
The organization's hope is to:
Improve access to hygiene facilities and products
Reduce stigma and shame
Encourage education about menstruation
In 2020, Period broadened the scope of National Period Day to include menstrual justice, because the organization recognizes that menstrual hygiene is not a side issue and, in fact, "intersects with a variety of issues including gender justice, racial justice, environmental justice, and education access."
How can I get involved in Period Action Day 2020?
Tune in virtually to one of the interviews or panels being hosted on National Period Day, which include:
"The Lack of Representation in the Menstrual Movement & Its Effects on Minority Communities"
"Policy & Grassroots Activism: Fighting for Change and Building An Equitable World For All"
"Youth Voices in the Fight for Menstrual Equity"
"Periods in Literature"
"Periods International – Advocating for Menstrual Equity Around the Globe"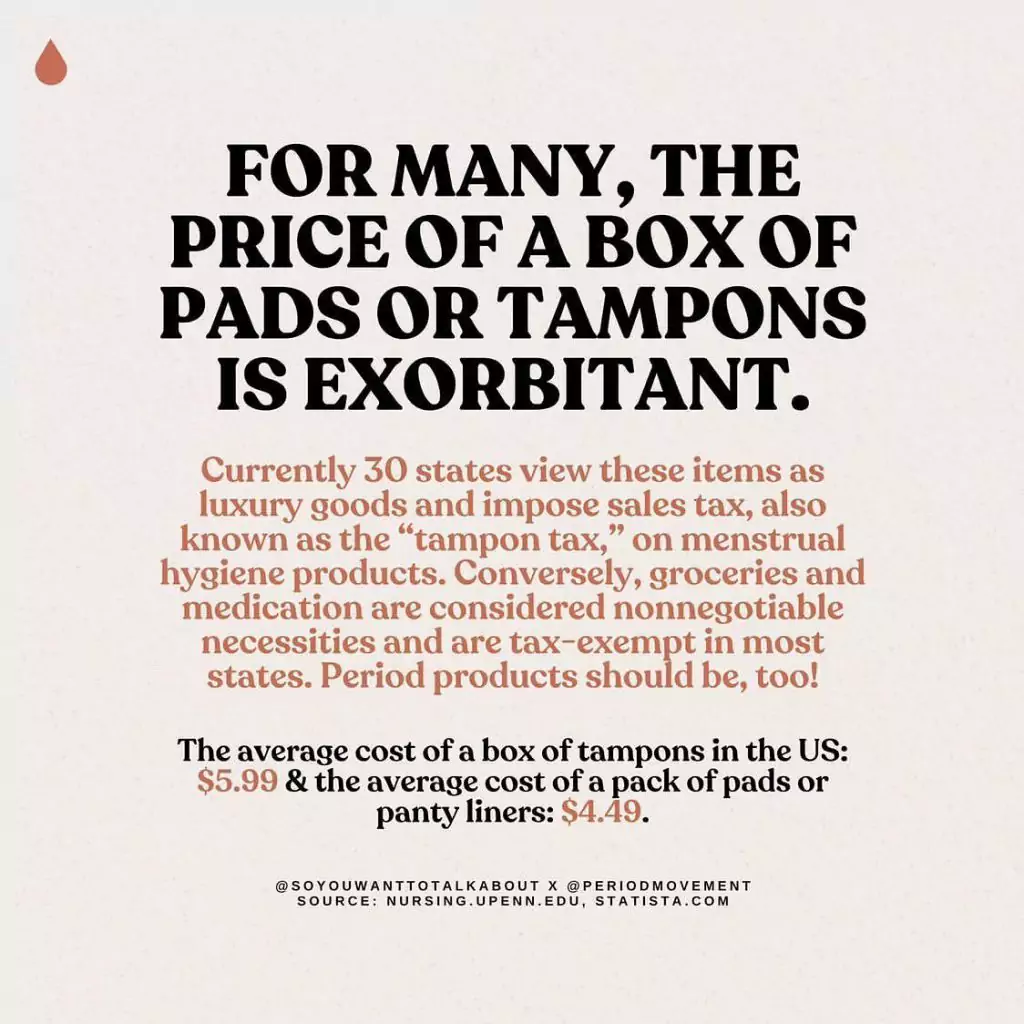 Another way you can show support is by signing Period's "National Petition to End Period Poverty." The goal of the petition is two-part and features the following two demands, in addition to period destigmatization:
Clean and healthy period products to be freely accessible in schools, shelters, and prisons.
Eliminate the "Tampon Tax," i.e., exempt period products from sales tax.
Next week, on Oct. 15, Period will be holding their annual "State of the Period" event—a virtual gala to raise funds so the organization can continue on their mission to "[support] youth activists and [provide] millions of period products to marginalized menstruators." You can register for the event online and tune in from the mobile device of your choice.
Head to the Period and Period Action Day websites for more information and event details!