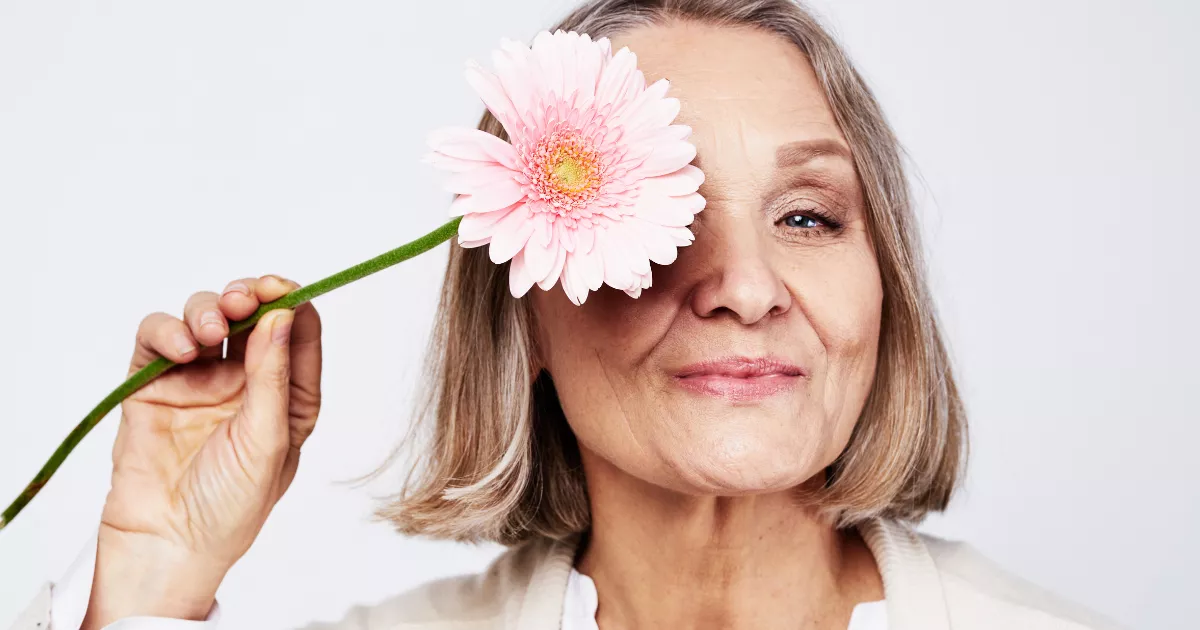 October Is World Menopause Month
October 1 marks the beginning of World Menopause Month. Started in 2014 by the International Menopause Society, its main goal is to bring awareness to the challenges of perimenopause symptoms, and the health impacts that women are more likely to experience after menopause. Focusing on the positive aspects of menopause and making small lifestyle changes can help you feel your best during this life chapter.[/vc_column_text]
Why is World Menopause Month important?
While menopause is a normal, healthy part of a woman's life, there is often a stigma surrounding it. Many women feel uncomfortable or even embarrassed to talk openly about menopause, which can lead to feelings of isolation and anxiety. 
In October 2014, the International Menopause Society established World Menopause Month. The goal is to support women going through menopause, and bring awareness to the many chronic disease risks that postmenopausal women face. 
Each year, World Menopause Month has a different overall theme. In 2021, it was focused on raising awareness for bone health, and in 2022, the theme is centered around cognition and mood.
Living with menopause
There are positive and negative aspects of menopause. If you are struggling with menopause symptoms, you are not alone. It's estimated that one in three women experience uncomfortable physical and psychological symptoms, such as hot flashes, night sweats, mood swings, and trouble sleeping. 
Weight gain and bone loss are common, and a woman's risk of developing many chronic diseases—including type-2 diabetes, high blood pressure, chronic pain in the lower back, obstructive pulmonary disease (COPD), and heart disease—also increases after menopause.
According to the Chartered Institute of Personal Development, six out of ten working women say their work has also been negatively affected by their menopause symptoms. Some have even declined promotions because of it.
While there are undeniably difficult parts of going through menopause, there are also positives about this life chapter and beyond. You can enjoy the freedom that comes with not having to worry about periods, PMS, or birth control. It's also a good time to take stock of your life and health and think about any changes you want to make, or new directions you'd like to explore.
Tips for living a happy, healthy life post-menopause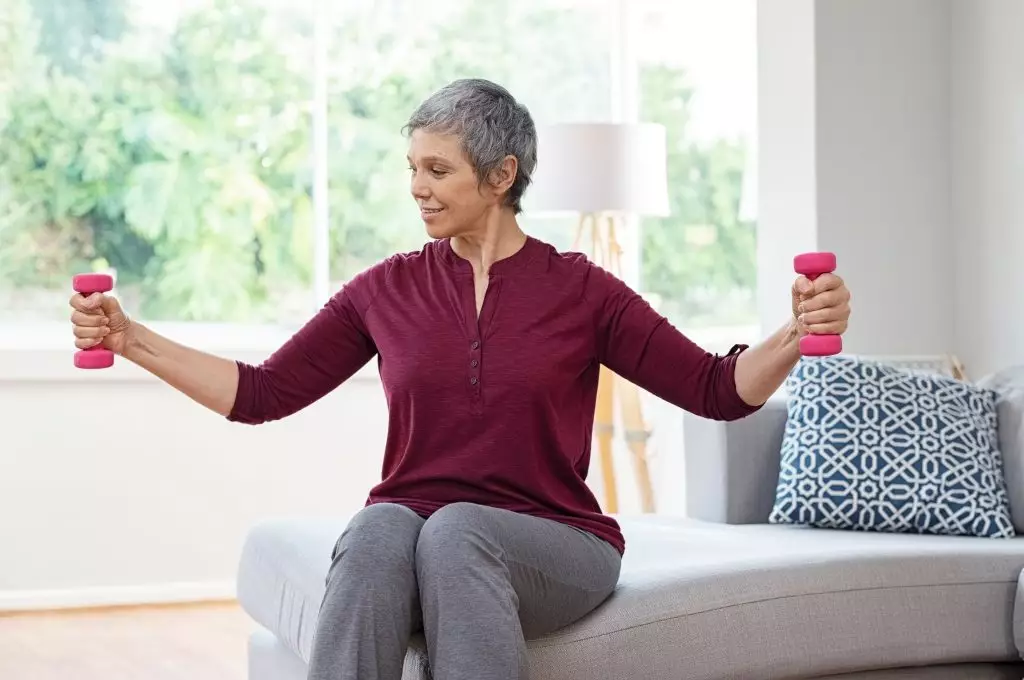 Even though menopause can come with its share of discomfort, maintaining a healthy lifestyle can help ease some of these symptoms and help you feel your best. Here are some tips that can help:
Eat a healthy diet without a lot of added salt and fat.

Exercise daily; this can help ward off anxiety and stress, as well as protect your heart.

If you smoke, try to quit.

Limit the amount of alcohol you drink.

Commit to getting regular health screenings.

Be intentional in your thinking, and focus on the good parts of this chapter.
How to participate in World Menopause Month
There are easy ways to observe World Menopause Month this October. 
Talk openly about menopause; this can help others feel at ease during their own menopause transition. 

Use the hashtag #WorldMenopauseMonth on social media. 

Grab a friend and participate in walks, research fundraisers, and other charity events. 
Raising awareness is a vital part of removing the stigma that surrounds the natural transition of menopause.
[/vc_column][/vc_row]