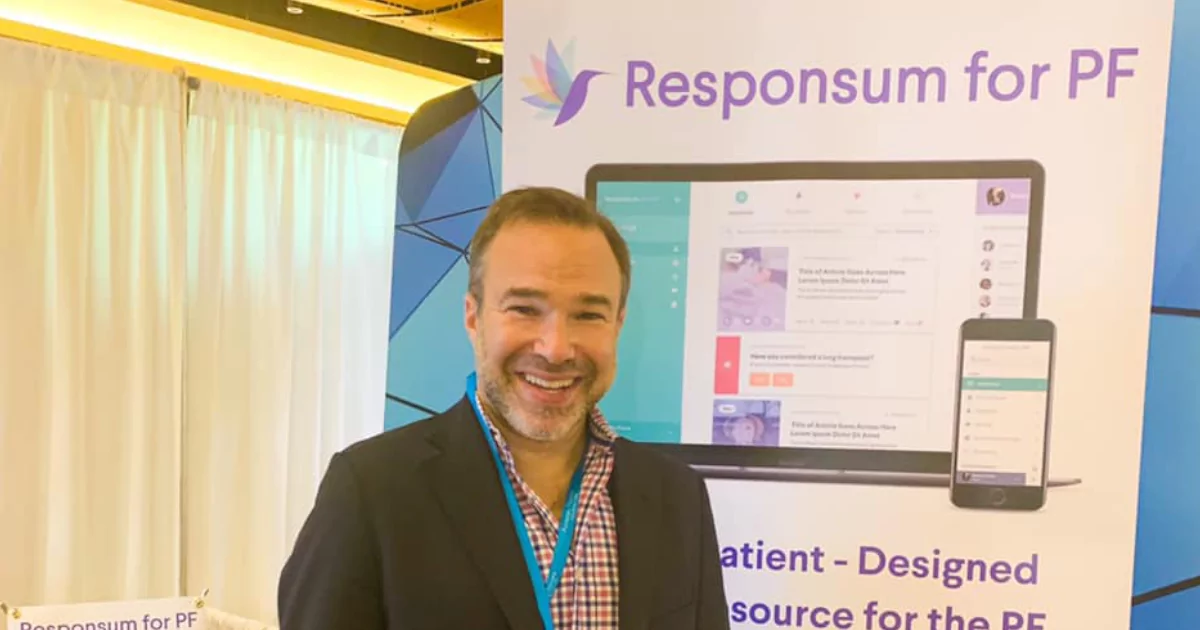 Reflections on PFF Summit 2019
Earlier this month, our Alliance Ambassador Claudia Alarco Alarco and I ran an exhibit booth at PFF Summit 2019, the fifth biennial event held by the Pulmonary Fibrosis Foundation, in San Antonio, Texas. Over 300 patients attended this incredible gathering, along with large numbers of healthcare professionals, researchers, and academic leaders. The PFF put on an impressive event that—for three days straight—was the true staging area in humanity's war with this dreadful disease.
An important event for Responsum Health
This event represented a major turning point for those of us at Responsum Health, where we've been working in relative obscurity— alongside dozens of pulmonary fibrosis patients—to develop a better way for patients with chronic conditions to harvest the internet for useful, current, and trustworthy information.
​This was our third consecutive year at an annual PFF event, including last year's volunteer gathering in Chicago. In previous years, we had used our booth at the PFF Summit to recruit patients for our pilot projects and introduce the company to the patient community, but this year, we had an app to share! Over 100 patients downloaded it while we were there.
Meeting our patient community at PFF Summit 2019
In addition to all the new subscribers—which excited us to no end—Claudia and I were ecstatic to meet so many patients and caregivers who had already downloaded the app, who told us that they were actively using and getting great benefit from it. This validation from patients, caregivers, and even a few doctors lets us know that we're moving in the right direction and are beginning to make a real difference in people's lives.
From the very beginning, we've relied on the generous time and support of patients and other contributors to develop this revolutionary tool to harness the web. They are a continued source of inspiration for us, as they fight this disease every day, and it's our greatest joy to know that they now have Responsum for PF at their fingertips.
We're in this together.