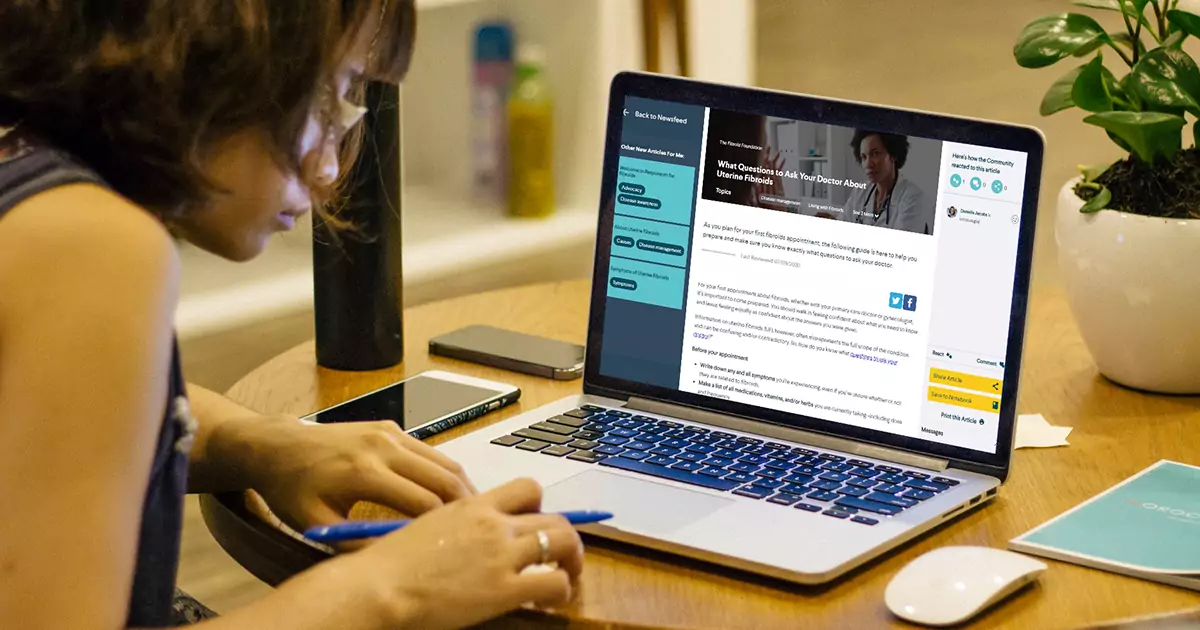 Responsum for Fibroids
Commercial Supporter:

AbbVie Pharmaceuticals

Launch date:

July 21, 2020
Provided in partnership with The White Dress Project and CARE About Fibroids—two of the nation's leading fibroids support organizations—and with support and collaboration from AbbVie, a global research-driven biopharmaceutical company, Responsum for Fibroids is available for free via web browser or mobile app.
Thoughtfully designed to best serve fibroids patients and their families, Responsum for Fibroids provides users with a toolkit of useful, community-oriented features. The platform replaces undependable web aggregators and social sites with a personalized Newsfeed that delivers easy-to-read summaries of important fibroids news and information from across the internet every day. Moreover, all Responsum for Fibroids content is written by professional health writers and vetted by a team of researchers under the guidance of patients and medical experts at The White Dress Project and CARE About Fibroids.
Other features include the Community Chat, a moderated social wall where women can share experiences and advice; automatic translation into seven languages; and the Patient One-Sheet, which allows patients to easily collect, maintain, and print their key medical information. Members will also have access to Responsum's robust collection of trusted patient resources, including financial assistance and support groups.