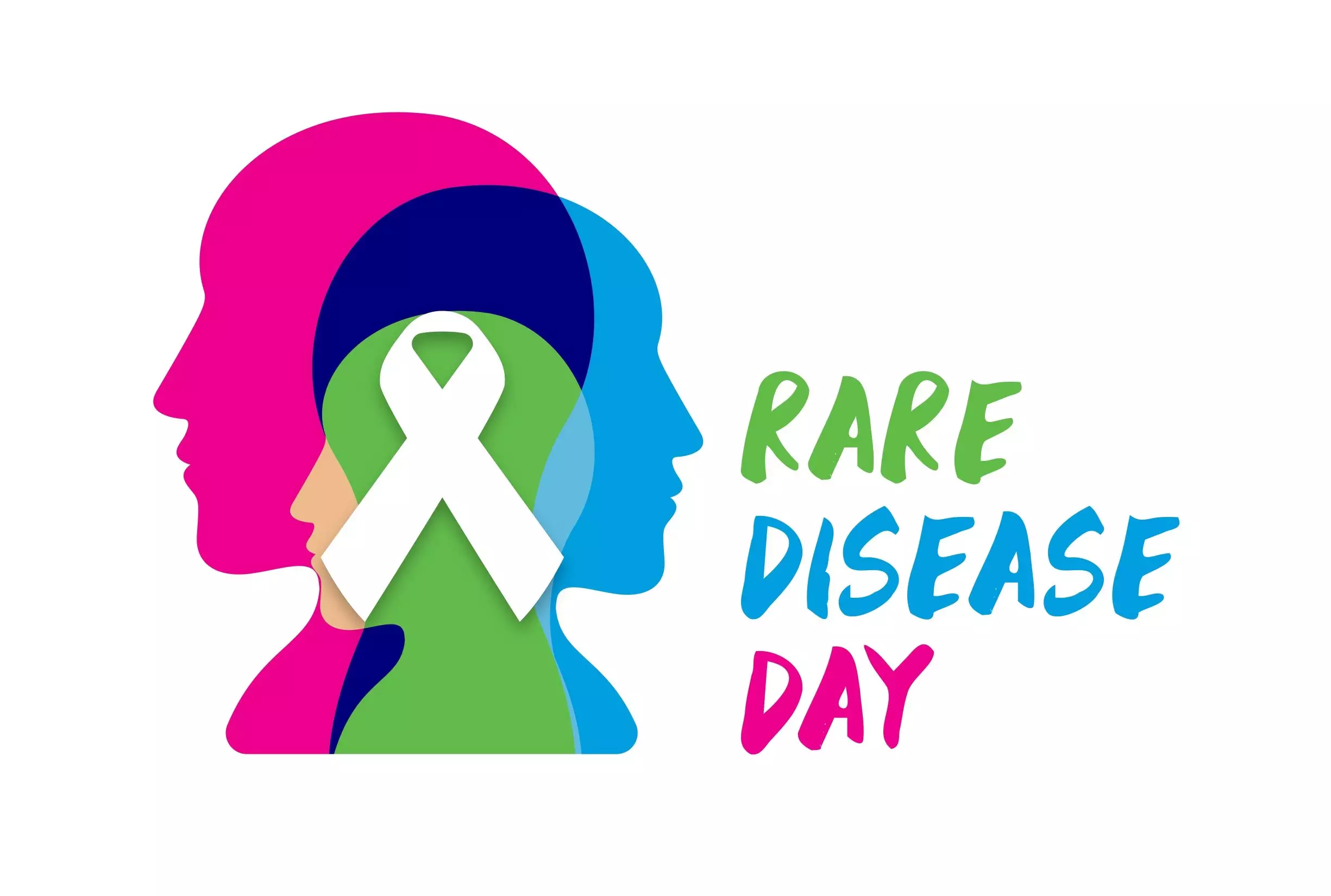 Why Is Spreading Awareness of Rare Diseases so Important?
February 28 is Rare Disease Day. Why is it important to know about rare diseases, you may ask, if they're so, well, rare? There are many answers to this question, including health equity, human rights, and informed caring for our loved ones and ourselves.
What makes a disease 'rare'?
Rare diseases are those that affect a small percentage of the population. The specific numbers can vary. According to Rare Disease Day, there are currently three hundred million people worldwide, between 3.5% and 5.9% of the global population, living with a rare disease. Approximately 72% of those rare diseases are genetic.
In the United States, a rare (or 'orphan') disease is one that affects fewer than 200,000 people each year. While 25-30 million Americans live with rare diseases (about 10% of the U.S. population), the small percentage of people affected by each one often means that little money is spent on research and treatment development. 
The impact of ignoring rare diseases
Unfortunately, all of these numbers—however small they may seem—represent real people and real suffering, for both patients and caregivers.
People with rare diseases are more likely to experience:
Delays in diagnosis, as well as misdiagnosis,

Social and professional isolation, and

Inequities in treatment and care.
There are approximately 7,000 known rare diseases, including immunoglobulin A nephropathy (IgAN), juvenile glaucoma, idiopathic pulmonary fibrosis, myasthenia gravis, and one out of five cancers. 
Symptoms can vary from person to person, even within the same medical condition. These conditions are often progressive, degenerative, and disabling, and many are fatal. The National Cancer Institute defines rare cancers as those affecting fewer than 40,000 people. These rare cancers, however, account for 25% of all cancer deaths in the U.S. each year.
What Rare Disease Day can do to help

(Image by raredisease.org—Facebook and Twitter banner)
Rare Disease Day (RDD) is a globally-coordinated movement to raise awareness, promote education and collaboration, and facilitate research. Created in 2008, and now active in 100 countries, Rare Disease Day works toward equity in social opportunity, healthcare, and access to diagnoses and treatments for people living with rare diseases. 
The ongoing RDD campaign has made advancements in cooperation with other international advocacy organizations to establish universal health coverage, which is one of the United Nations' Sustainable Development Goals. 
How the U.S. government is helping
Fortunately, the last few years have seen an increase in rare disease research and development in the U.S., supported by government incentives such as tax credits and grants. Some of these initiatives include the:
These incentives enable biotech and pharmtech companies to benefit from focusing on conditions with small patient populations, and many large companies in the life sciences sector are taking advantage of it.
Rare diseases cross boundaries of gender, race, religion, language, and wealth. People living with rare diseases are, by definition, an underserved community. Raising awareness of rare diseases, and advocating for research, treatment, and care, can help ensure that no one gets left behind.