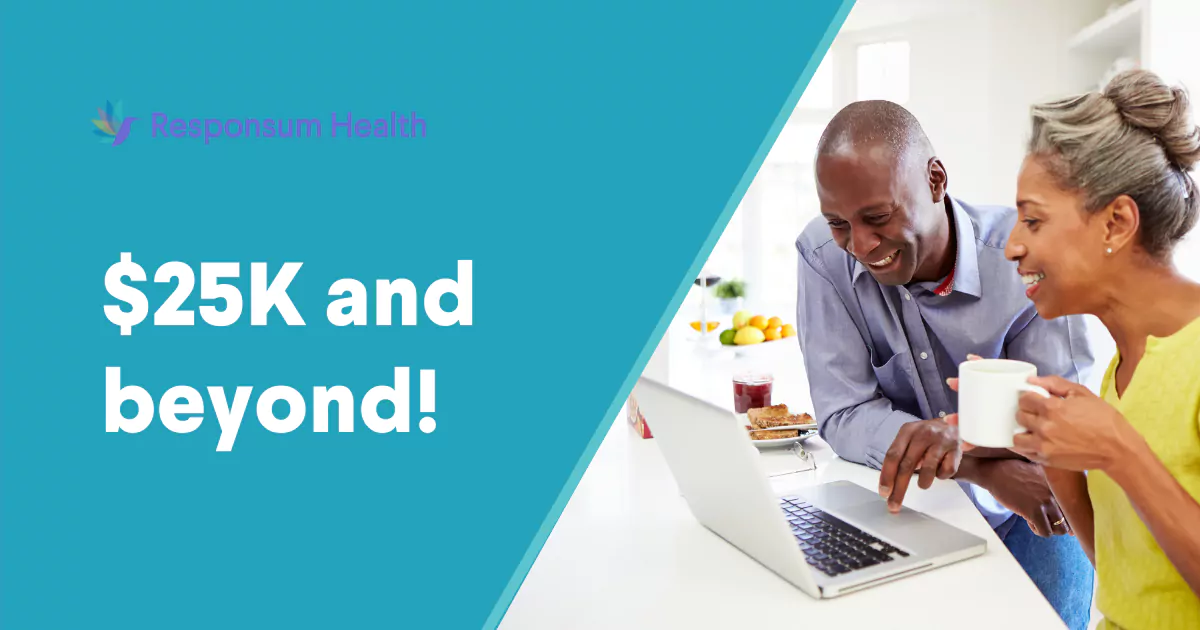 Responsum Health Raises First Round of Funding in Republic Investment Campaign
It's an incredibly exciting time here at Responsum Health! We are pleased and delighted to announce that we have reached a critical milestone in our private investment campaign on the Republic platform. As of yesterday, just two weeks after the launch, our team has raised over $25,000 in our overall goal.
These contributions come from passionate and committed individuals and organizations just like you with a vested interest in innovating health literacy, empowering patients and helping people more effectively and independently manage their chronic diseases. Reaching this milestone means that we're able to fully leverage the resources and capabilities of the Republic platform.
$25K and Counting: Be the Next to Invest in the Responsum Health Republic Campaign
We are incredibly grateful for those who have already put their energy and financial resources toward helping us in the Responsum Health Republic investment campaign. While we're exceedingly proud of this first step, it's only the beginning. There's still time to invest and be part of the future of healthcare. Throughout the duration of the campaign, Responsum Health will continue to invite individuals and organizations to invest in Responsum with contributions as small as $100 per investor.
Why Invest in Responsum Health?
Those who have been following Responsum's mission and continued growth understand our intense interest in improving patients' experience and supporting them in the independent management of their chronic disease. We have built our suite of apps to be a 24-7 resource that patients can have with them beyond the traditional doctor's office visit; one that is continuously replenished with accurate and peer-reviewed resources and one that offers support from thousands of patients who are going through the same journey.
Healthcare improvement is everyone's right and everyone's concern, which is why we're opening investment opportunities to individuals and organizations at the granular level rather than relying solely on private entities. You can learn more about our mission, our products and our resources by going to our Republic investment page. Thank you in advance for your interest and support of the Responsum Health Republic investment campaign.