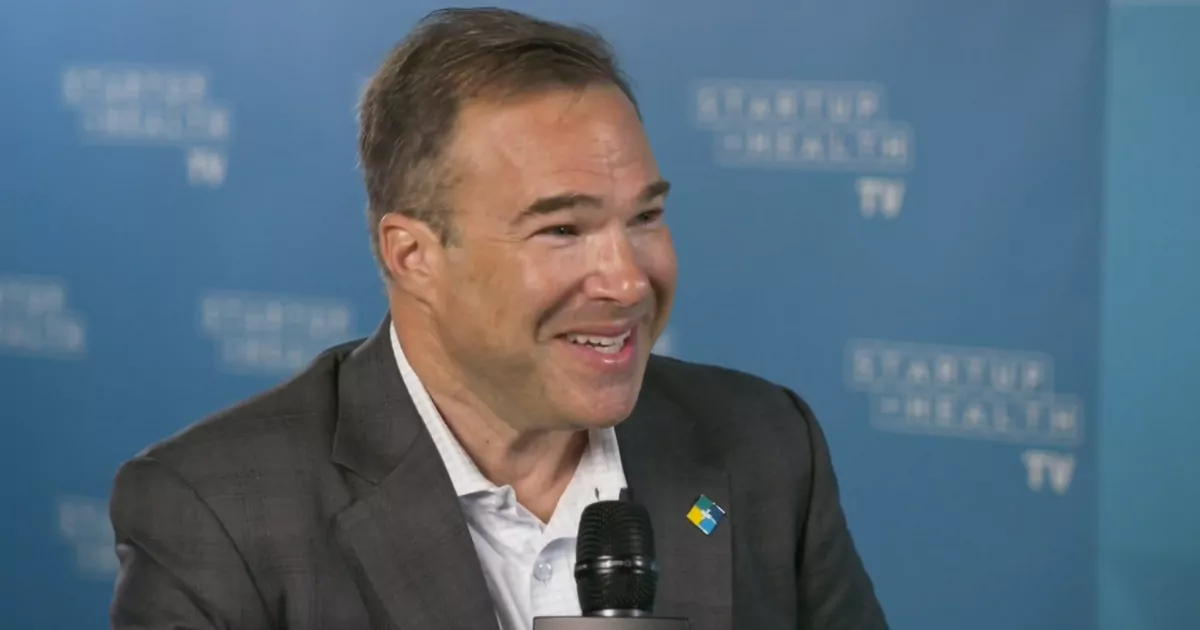 Helping Patients Become Better Health Partners: Responsum Stays True to Its Roots Despite Explosive Growth
When Responsum Health founder Andy Rosenberg appeared on the Health Literacy Out Loud podcast with host Helen Osborne, Responsum's first app—for idiopathic pulmonary fibrosis—was still months away from its official launch.
Andy's impetus for creating Responsum stemmed from healthcare challenges faced by his mother, as well by some friends with chronic conditions. In attempting to find and secure appropriate care, and sift through the overwhelming amount of information on the internet, both useful and spurious, Andy became his loved ones' "unofficial navigator of the healthcare system."
A long-time health policy lobbyist and consultant, Andy has spent the better part of his career learning about policies designed to increase patients' participation in their healthcare decision-making and, more broadly, to expand and amplify the voices of patients in the healthcare system.
Andy's vision for Responsum
"For patients and caregivers who are dealing with chronic diseases, especially rare diseases," Andy said, "what you quickly find out when you're trying to utilize the internet is that the information on the web is oftentimes outdated, it's almost always overwhelming, and it's never customized or tailored to your needs."
His goal for Responsum was to help desperate patients and caregivers by cutting through the noise and providing "current, relevant, accurate information…from reliable sources" in the form of "digestible, understandable" summaries, complete with easily searchable keyword tags. 
"What we're trying to do, in essence, is help to create a curated, customized web experience…The idea is that if patients use Responsum, and they share information about themselves in their profile…we can create a Newsfeed that gives them these summaries based upon where they are in their journey."
Why is customization important?
In designing the app, Responsum worked with researchers to map the patient journey, to deliver the most useful product possible. They noticed two patterns, or progressions: 
One involving physical- and disease-based behavior, consisting of symptom onset, receiving a diagnosis, the patient's own research process, seeking treatment, and living with the chronic condition; and 

One involving emotionally- and cognitively-based behavior, consisting of denial, acceptance, openness to sharing, and an active desire to help other patients.
It's important to know about patient experiences at different stages, Andy said, because, "there are different times when you want different types of information." 
His intention was for the app's algorithm to "learn over time, based upon the articles that the patient chooses to read, the different ways that a patient answers questions, coupled with how a patient sets goals, which they can do through our website and their profile." Then, he said, "we can begin to hone the Newsfeed to better understand where they are [in their journey], and which information is going to be of value to them at a given time."
Goals
For Andy, the goal has ultimately been to provide patients with reliable information that will demonstrably increase their confidence and lead to better health outcomes.
"My hope is that, eventually, there will be a curated web experience—a trusted web experience—for everybody with a chronic disease that they can go to," Andy said, "and come to better decisions with their doctor about what's in their best interest, and to do it from a place of knowledge."
Most importantly, perhaps, is Andy's commitment to keeping Responsum's apps free for all community members, to help level the playing field and improve health equity for people living with chronic conditions.
Accomplishments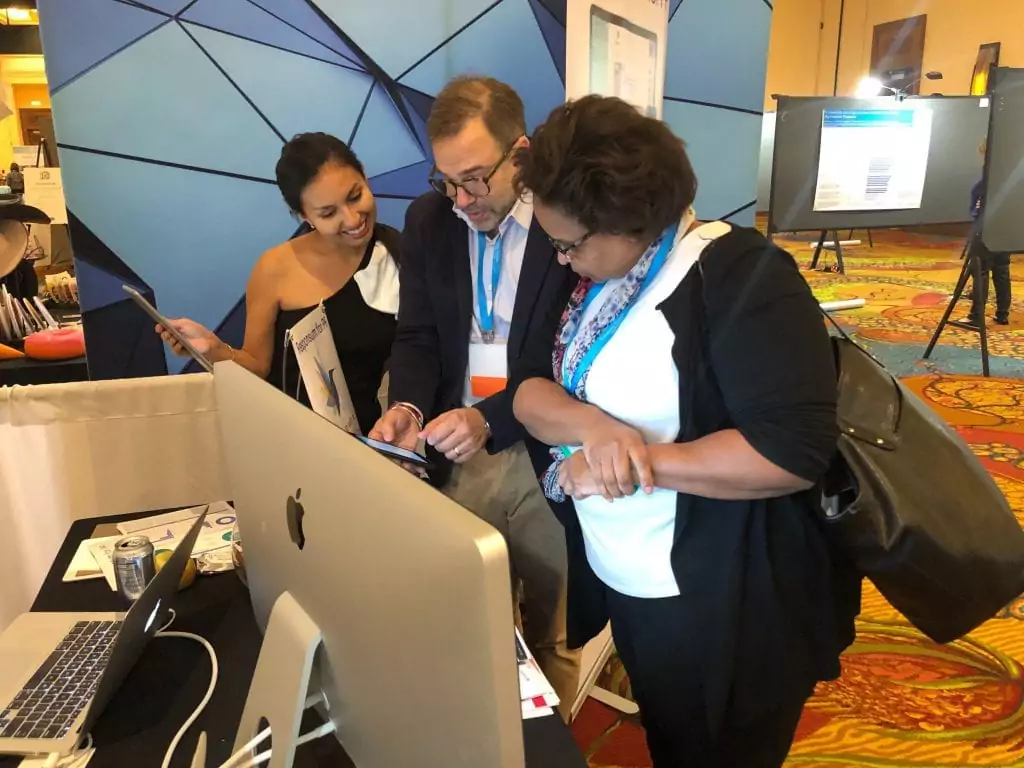 Since the pulmonary fibrosis app was officially launched in 2019, Responsum has launched five other apps: for chronic kidney disease (CKD), uterine fibroids, glaucoma, Long COVID, and menopause, collectively attracting more than 22,000 members worldwide. 
The apps provide educational Newsfeed articles, the content of which is guided by patient input and vetted by expert advisory councils. They also offer facilitated Community Chats, private forums where members can share their health-related challenges, questions, peer advice, encouragement, and resources. 
Time and again, through ongoing polls and personal testimonials, Responsum's community members have proven that Andy's original goal of increasing patients' confidence in their understanding of their conditions, their comfort initiating conversations about their health and treatment options with providers, and their ability to effectively manage their symptoms, is being achieved.
The company has partnered with major pharmaceutical companies, as well as influential research and advocacy organizations. Responsum's robust and engaged communities, consisting of patients, caregivers, and healthcare professionals, have made it possible to provide commercial clients with valuable care-related patient insights through customized surveys, focus groups, and detailed analyses of platform utilization metrics.
Responsum's powerful outreach and community-building capabilities have also garnered attention, and contracts, from companies and organizations seeking assistance with patient recruitment for clinical trials, including promotion and pre-screening qualification services. 
Staying true to its roots
Despite its swift expansion in the digital health media arena, Responsum has remained true to its roots, and to Andy's original vision of empowering people living with chronic conditions to live their best lives and be their own best advocates, regardless of socioeconomic status or other barriers to obtaining appropriate care. 
All the apps are still free. 

The algorithm continues to learn how to funnel the most interesting, relevant, and useful content to each individual community member. 

The entire Responsum team is constantly brainstorming, collaborating, and soliciting feedback from the communities and expert advisory councils to optimize user experience and maximize value provided.
Firmly anchored by these deep roots, Responsum continues to grow, with targeted apps covering new chronic conditions in the works, clinical trial recruitment campaigns underway, and new partnerships being forged with individual and organizational influencers in the public health and private healthcare arenas. 
Andy is not one to rest on his laurels, however, and his vision continues to evolve to meet new needs and develop solutions to new challenges for patients and caregivers, and for our clients in the healthcare and pharmtech industries that support them.