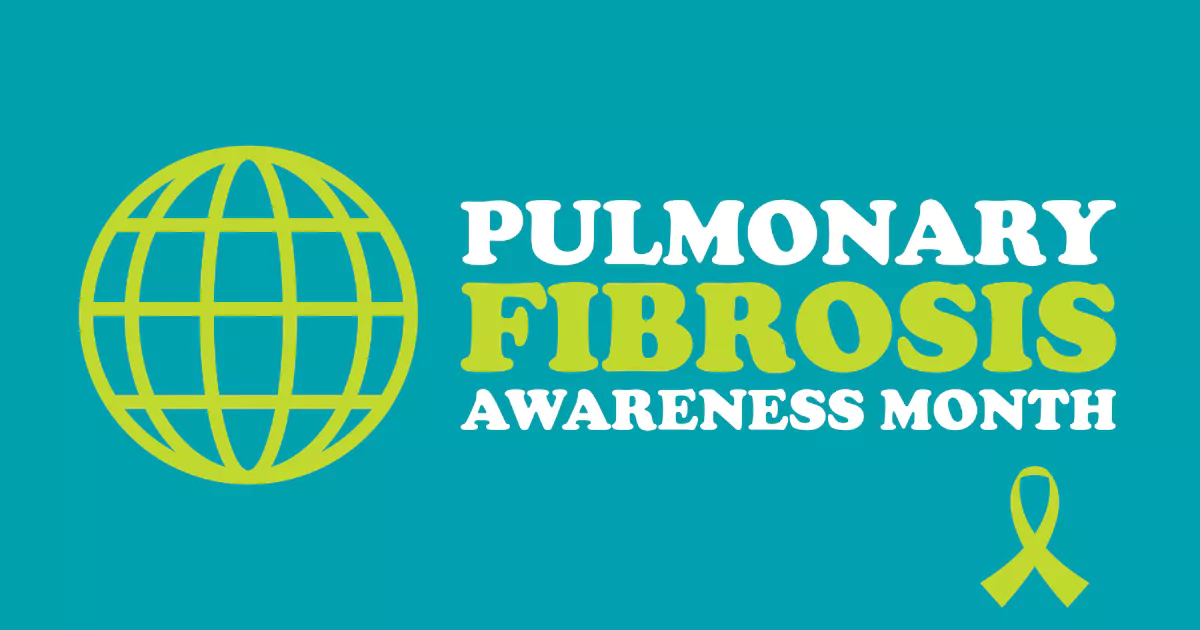 Show Your Support for the Pulmonary Fibrosis Community during PF Awareness Month
Today marks the start of Pulmonary Fibrosis Awareness Month 2021, an annual event established by PF advocacy organization and Responsum Health Partner, the Pulmonary Fibrosis Foundation (PFF), in an effort to promote awareness and education of the disease and support for the millions across the globe who struggle with it.
The World Health Organization reports that over 4 million people worldwide die from PF and other chronic respiratory diseases each year. Events like PF Awareness Month represent a needed and vital display of solidarity, advocacy, and support that translates into genuine progress in disease management and treatment. Show your support today.
What Is Pulmonary Fibrosis?
Pulmonary fibrosis is a progressive chronic lung disease that involves scarring and/or inflammation of lung tissue. Over time, scar tissue buildup can make it difficult for oxygen to reach vital tissues and organs. Major symptoms include breathlessness, tiredness, and a dry, hacking cough.
The Pulmonary Fibrosis Foundation (PFF) explains that PF affects one in 200 US adults over 65. More than 200,000 Americans are currently living with PF, and each year, there are over 50,000 new diagnoses and an estimated 40,000 deaths. A recent PFF survey showed that most Americans (86%) are unaware of PF symptoms, making early diagnosis and treatment difficult.
Leading the Way: PF Awareness Advocacy Organizations
The Pulmonary Fibrosis Foundation remains at the forefront of advocacy and mobilization for the PF community. They are a 501(c)(3) nonprofit organization that supports research for pulmonary fibrosis in the hopes of finding a cure and educates the public on different forms of PF.
The PFF is joined in their inspiring work by several other committed organizations, including:
American Thoracic Society
National Organization for Rare Disorders
Action for Pulmonary Fibrosis (U.K.)
The efforts and mobilization of the PFF and other organizations help raise money and further research to improve the prognosis and quality of life for PF patients through factors like early detection, improved condition management, and curative or preventative treatment.
How Can I Show My Support?
There are more ways than ever to show your support during Pulmonary Fibrosis Awareness Month:
PFF Social Media – Interact with and share the Pulmonary Fibrosis Foundation's social media posts on

Facebook

,

Twitter

,

Instagram

, and

YouTube

. Look for the handle @ppforg.
Your Own Social Media – Use the hashtags #PFMonth and #BlueUp4PF in your own social media posts. Include selfies of you wearing blue, explaining why you support PFAM.
Daily Disease Education – During September, the PFF carries out its "30 Facts In 30 Days" educational campaign by sharing daily, medically accurate facts about PF. Share these through your own channels.
Donate – Make a donation to the Pulmonary Fibrosis Foundation and encourage others to contribute or create your own fundraiser.
Tell Your Story – If you or someone you love is living with pulmonary fibrosis, tell your story and put a face on this condition.
Take A Walk – Participate in events, such as the PFF National Walk Day on September 25, or create your own community event (walks, bake sales, trivia nights, etc.).
Join with others around the nation and globe whose lives have been impacted by pulmonary fibrosis, and help improve outcomes and quality of life for all.