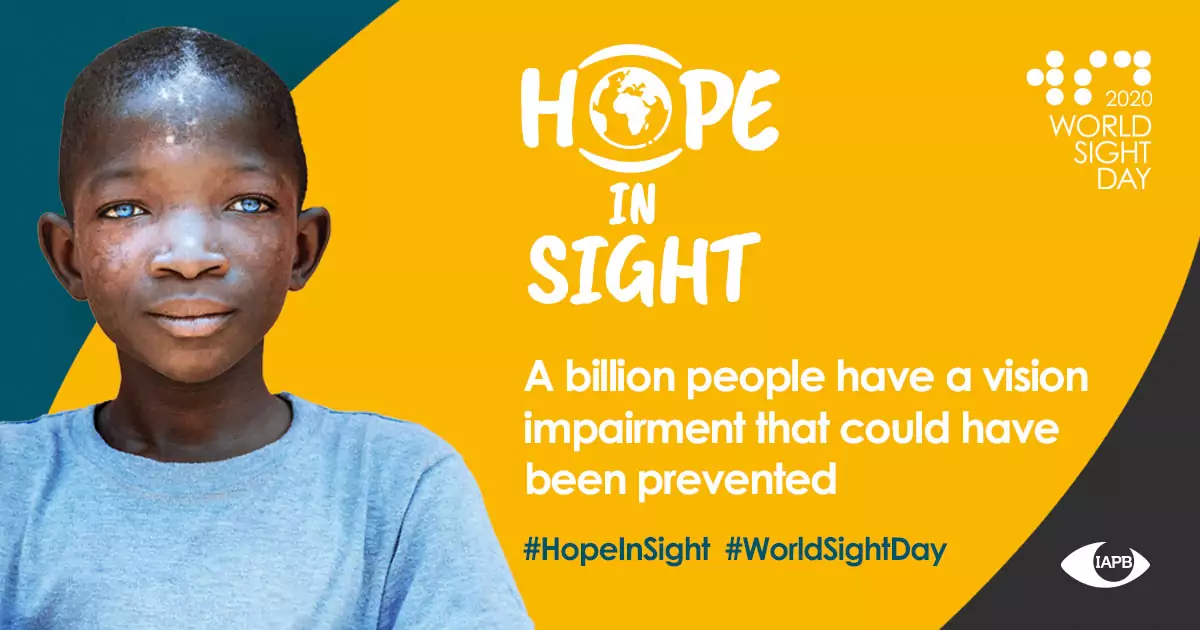 World Sight Day 2020: Why and How to Get Involved
Today is World Sight Day—a global event to raise awareness for blindness and vision impairment—which happens on the second Thursday of October each year. Originally started by the Lions Club International Foundation, the event is hosted by the International Agency for the Prevention of Blindness (IAPB).
This year's theme is #HopeInSight to advocate for universal eye care coverage. Obstacles, such as expensive healthcare and lack of healthcare insurance, prevent many from receiving adequate care when it comes to their eye health.
As the World Health Organization (WHO) stated in their first-ever World Report on Vision, released in 2019, "at least 2.2 billion people around the world have a vision impairment, of whom at least 1 billion have a vision impairment that could have been prevented or is yet to be addressed."
Both the IAPB and Prevent Blindness, the U.S.' oldest eye health and safety nonprofit organization, have compiled different ways for you to get involved today for World Sight Day 2020—from social media participation and a photography competition to tuning into a Congressional briefing and learning more about eye health research and advancements.
How to get involved on World Sight Day 2020
As Director-General of the WHO, Dr. Tedros Adhanom Ghebreyesus, stated, "Eye conditions and vision impairment are widespread, and far too often they still go untreated. It is unacceptable that 65 million people are blind or have impaired sight when their vision could have been corrected overnight with a cataract operation, or that over 800 million struggle in everyday activities because they lack access to a pair of glasses."
Looking forward, "vision loss is projected to affect 1.7 billion people in 2050," all while "90% of vision loss is avoidable," according to the IAPB—further highlighting the importance of World Sight Day and shining a spotlight on the need for major improvements in eye care accessibility.