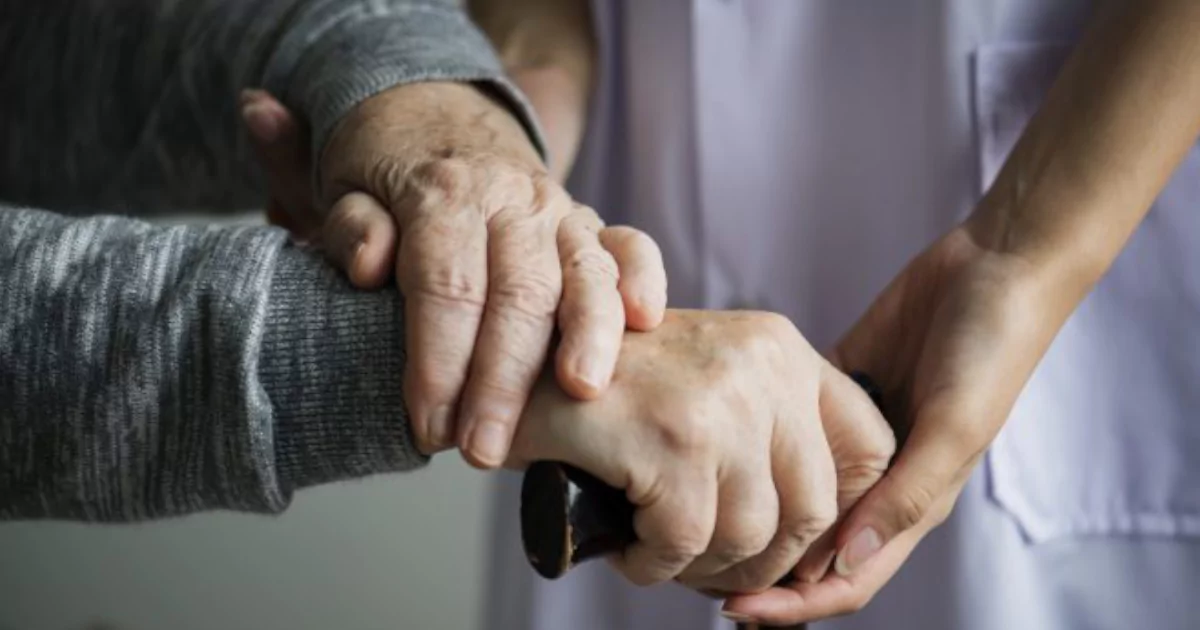 How to Celebrate National Family Caregivers Month
For at least two decades now, November has been recognized as National Family Caregivers Month in the U.S.—a time to honor the estimated 53 million caregivers assisting family, friends, and neighbors with chronic conditions and diseases across the country. This month-long celebration was created to raise awareness of family caregiver issues, honor the efforts of caregivers, educate caregivers about how to self-identify, and increase support for caregivers, according to the Caregiver Action Network.
"Caregivers help their family members live fulfilling lives by providing vital assistance in domestic, financial, and medical affairs," states the Presidential Proclamation on National Family Caregivers Month from 2019. "The responsibility of serving and supporting another person can be challenging, and the strength and compassion exhibited by caregivers is one of the greatest manifestations of genuine love we witness in this world. Their unrelenting support enables family members to live with dignity."
Understanding the issues caregivers face
Roughly half of caregivers in the U.S. are adult children caring for a parent, and approximately one in five (1 in 5) are a spouse caring for their husband or wife. Those who find themselves in a caregiving role often deal with feeling both overwhelmed and isolated.
They often are working a paid job and are married and have other familial responsibilities, in addition to taking care of a loved one. Moreover, while many caregivers say they do have someone to confide in, "almost 1 in 10 said they had no one to talk to about private matters and 1 in 5 said they had no one to call for help," according to the American Association of Retired Persons (AARP).
This puts caregivers at risk of what is known as "caregiver burnout," caused by excess long-term stress from feeling overwhelmed and unable to meet someone's constant needs. The toll on a caregiver's emotional and psychological health can also trigger physical health issues, making it even more important to reinforce self-care and self-love in caregivers.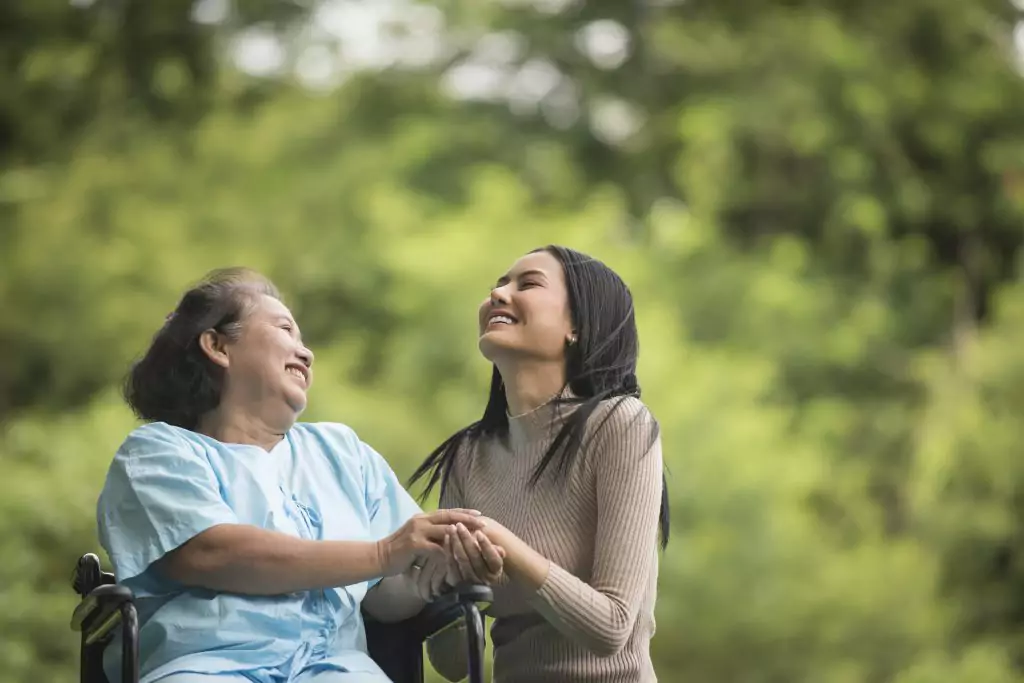 How to support a caregiver
While not exclusive to National Family Caregivers Month, here are four ways you can support a caregiver you know.
Encourage a caregiver to make time for self-care and self-love. Most importantly, this means setting aside personal time every day to do something just for themselves—even if it's just 10 or 15 minutes. This can be to go on a walk, read a chapter of a book, make a cup of coffee or tea to quietly enjoy, or any other activity that will bring joy to the caregiver. Another important element to self-care is to help caregivers learn how to say yes when someone offers to help or step in, allowing them to take a moment to step away and take care of themselves.
Gift a caregiver something special, like a gift card to their favorite restaurant, coffee shop, or online store to get some goodies delivered right to their door. This reinforces the practice of self-care, as it will require caregivers to make time to take care of themselves in order to participate in or use the gift.
Form a support network for a caregiver. As previously mentioned, caregiving can make someone feel extremely isolated, which can prevent them from reaching out for help or establishing a safety net for backup when they're feeling burnout and/or need some time to take care of themselves and their needs. The Caregiver Action Network is a fantastic resource and support network to present to a caregiver you know if they're not already involved.
Learn how to give care to a caregiver. This can be anything from taking care of mealtime for them (whether bringing over a homemade meal or ordering them takeout from their favorite restaurant) or doing their weekly grocery store shopping for them to cleaning their house, taking their dog for a walk, or any other small daily task that will make their day-to-day easier.
Where to learn more about caregiving in the U.S.
To learn more about caregiving and its prevalence in the U.S., as well as raise awareness for caregivers and increase support for this growing sector of the general population, the following are briefs, reports, and resources by public organizations and nonprofits.
Has someone you know been diagnosed with pulmonary fibrosis, chronic kidney disease, uterine fibroids, or glaucoma? Responsum Health's apps are another great source of information and support for patients, caregivers, and healthcare providers.