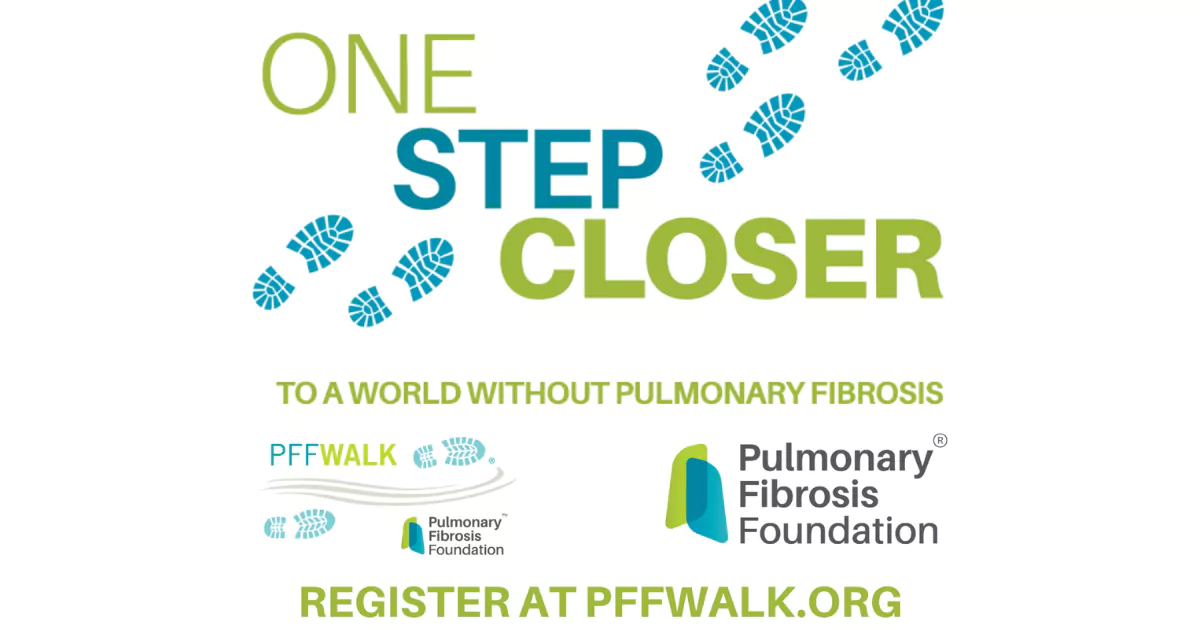 Take A Walk: Get Moving and Show Your Support during National PFF Walk Day
September 25th is National PFF Walk Day, an event coordinated by the Pulmonary Fibrosis Foundation. The PF advocacy leader and Responsum Health partner is encouraging individuals and teams from all over the country to take a walk to show support and solidarity for PF sufferers living with mobility issues. Whether you walk for five minutes or five miles, this is a great way to support the PF community!
PF affects one in 200 U.S. adults over 65. More than 200,000 Americans are currently living with the disease, and each year, there are over 50,000 new diagnoses and an estimated 40,000 deaths. National PFF Walk Day provides an opportunity to empower those affected by the mobility issues that accompany PF while raising funds toward continued research for a cure and promoting awareness and education of the disease. It also coincides with the final week of PF Awareness Month. 
How You Can Get Involved in National PFF Walk Day
The Pulmonary Fibrosis Foundation has organized a full day of activities and events. You can participate no matter where you live! The National Walk Day social media takeover starts at 10 am CT, after which individuals and teams are encouraged to bring the spirit of the event to their neighborhoods and communities by walking and sharing their experiences on social media. The day culminates with a live stream on YouTube and Facebook. Finally, there will be a live-stream party on October 23rd to celebrate the achievements and accomplishments of participants. 
Check out the National Walk Day resource bank for a complete list of fundraising incentives, FAQs, and your "I Walk For…" sign template to show your public support for the person in your life who is struggling with PF. There is also a social media tool kit to help you share your achievements and fundraising progress with your friends and community.
If you can't get directly involved this year, you can always show your support by pledging a donation. Your contribution, in whatever form, provides invaluable support toward PF research and brings the community one step closer to a cure!