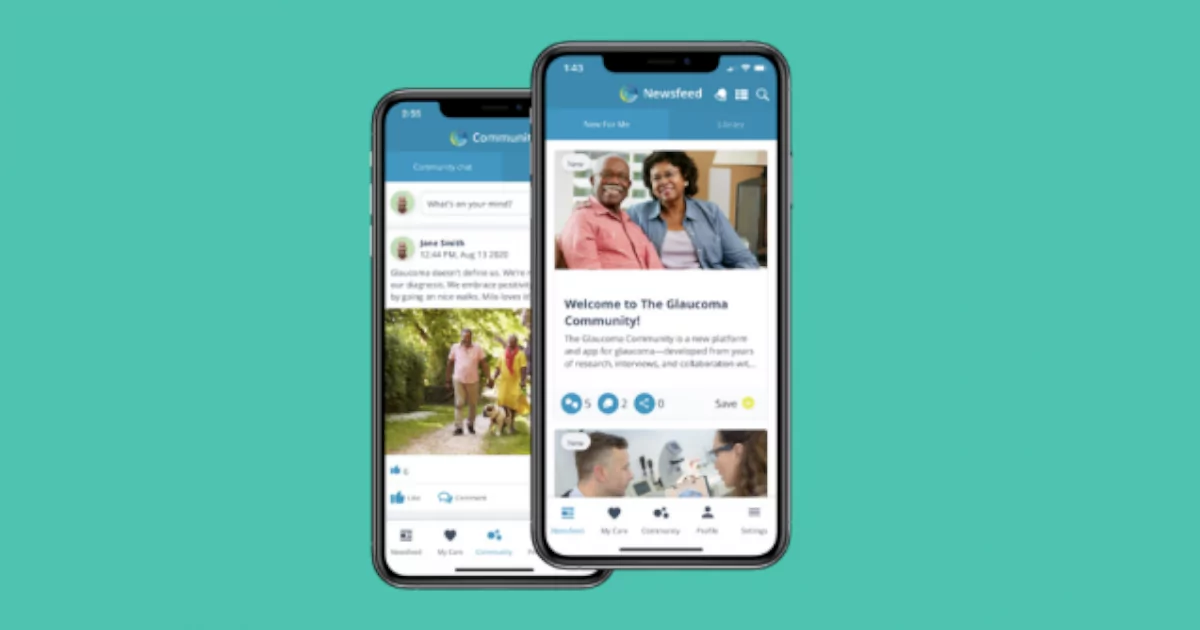 Welcome to The Glaucoma Community!
Today is the official launch of our newest platform, The Glaucoma Community! Brought to you by Prevent Blindness and powered by Responsum Health, this free knowledge and empowerment platform provides personalized patient information, resources, and support for people with glaucoma.
Glaucoma is a leading cause of blindness—both in the U.S. and the world. Over 3 million Americans are currently living with glaucoma. Moreover, this chronic disease disproportionately affects Black and Hispanic populations and women.
How we aim to help people with glaucoma
While the internet offers the promise of unlimited access to information, individuals with glaucoma can easily find themselves overwhelmed by too much content or underserved by inaccurate, inappropriate, or overly complex content. The Glaucoma Community solves that problem.
Thanks to Prevent Blindness, the nation's leading voluntary eye health and safety organization dedicated to preventing blindness and preserving sight, we're able to support people with glaucoma and individuals taking care of people with glaucoma through advocacy, awareness, and education.
Our partnership with Prevent Blindness
We are excited to be partnering with Prevent Blindness to bring people with glaucoma a state-of-the-art app to help them better understand their treatment options; develop strategies to improve their health and quality of life; and find community among others who are facing the same challenges from this chronic disease.
"Today, there are an estimated 3.2 million Americans that have glaucoma," said Jeff Todd, President and CEO of Prevent Blindness. "By creating these new resources, our goal is to provide the information and support that patients and their caregivers need to help prevent significant vision loss from the 'Sneak Thief of Sight,' as glaucoma is commonly called."
Understanding the app's features
The platform is accessible via web browser and mobile app. It's been designed to provide accessibility features to meet the needs of patients with low vision. It includes a toolkit of useful features, which includes a dynamic Newsfeed, a moderated Community Chat, the Patient One-Sheet for managing medical information, and a Link Unit Library (LUL) of key terms and resources.
The Glaucoma Community marks Responsum Health's fourth patient knowledge platform. Our other platforms include Responsum for Pulmonary Fibrosis (PF), Responsum for Chronic Kidney Disease (CKD), and Responsum for Fibroids (Uterine Fibroids, UF).
Thank you for your continued support on this journey!