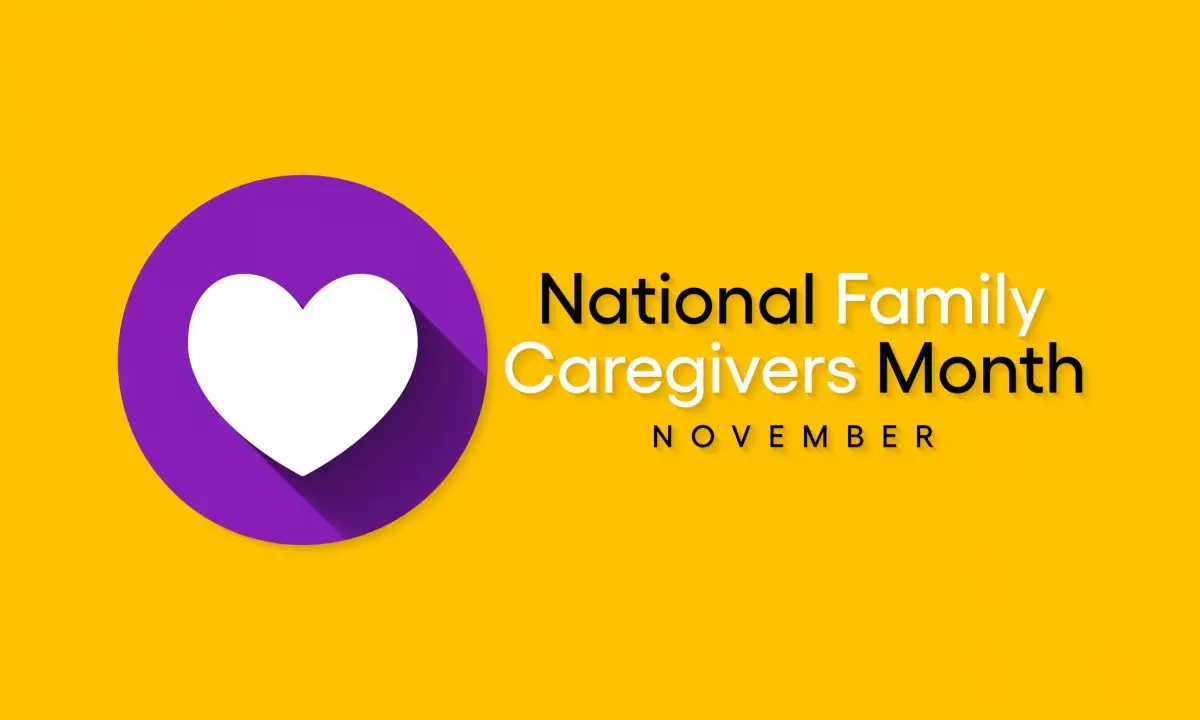 November Is National Family Caregivers Month
November is National Family Caregivers Month, and, to be frank, 30 days isn't nearly enough time to recognize the important role that caregivers play in their loved ones' health and quality of life. Over 53 million Americans provide unpaid care to someone struggling with chronic disease and other health conditions. Each one of these individuals faces their own unique physical and mental health issues as they struggle to balance self-care with being the most effective caregiver and advocate.
Recognizing Caregiver Burnout
Caregiver burnout is REAL, and it could seriously impact your ability to care for your loved one AND yourself. You may be struggling with caregiver burnout if you're experiencing:
Persistent fatigue
Loss of energy
Anxiety and irritability
Sleep disorder
Trouble keeping track of commitments
Feeling hopeless or overwhelmed
Changes in weight
More frequent bouts of illness
Trouble sticking to a routine
Stomach issues
Headache or migraine
Lashing out at the person for whom you're caring
These red flags mean that it's time to take steps to rebalance your role as a caregiver with the other areas of your life.
Avoiding Caregiver Burnout
It can be hard to put yourself first, especially when the person you're caring for is struggling with serious illness. Remember that old saying about the oxygen mask on the airplane: "You have to save yourself before you can save anyone else." If you start to notice you're getting caregiver burnout, here are some steps you can take to reverse course:
Ask for Help and Support – You can't do this alone, and you shouldn't have to. Although you may be the primary caregiver, there's nothing wrong with delegating some of the responsibilities to other family members when the need arises.
Take Breaks – If you don't rest now, your body and brain will make you rest later. Permit yourself to take rest periods. Go for a walk around the block to collect your thoughts; take a few hours or a day for yourself.
Maintain Your Health – Keep up with your doctor's appointments. If you're traveling to provide care, make sure you pack whatever meds or vitamins you need for the day. Maintain a proper diet and try to get at least 30 minutes of physical activity a day.
Schedule Some Daily "You" Time – Even if it's just for 20 minutes in the morning with a cup of tea or coffee, make sure you carve out some time for yourself every day. This will help you appreciate the good in your life while allowing you to emotionally center yourself for the day's challenges.
Stay Connected with Your Family – Check in with your partner and children (if you have them) to see how they're doing. Talk to them every day about what's going on in their lives, so they know you're invested. If you're co-parenting, there's nothing wrong with asking your spouse or partner to help with household chores and parental responsibilities as they arise. You're in this together.
You should also maintain a close partnership with your loved one's care team so you can keep up with their treatment plan and get insights to provide the best at-home support. You're just as much a part of their care team as their doctors or nurses, and there's nothing wrong with asking questions and insisting on accurate and clear information. The rest of the care team can also help you find support groups and other helpful resources.

It's OK to Get Angry
Repeat this to yourself whenever you start to suppress irritation or frustration. NOBODY wants to be in this situation, and you aren't a bad person for feeling resentful toward everything associated with your loved one's disease. So many people feel like they're betraying their loved ones because they're expressing a completely natural emotion to a traumatic situation. These feelings are temporary, and they will pass. If you find yourself getting angrier for longer periods, talk to your therapist or a support group.
You're Not Alone: Support Resources for Caregivers
Help is out there. Below are some resources to help you in your journey as a caregiver. Whether you need advice on supporting a terminally ill loved one or just need someone to talk to, these organizations and support groups can help you:
Work with your loved one's care team to find support groups in your area. Even if the idea of a support group seems strange at first, give yourself the permission and opportunity to share while you're there. You may get more out of this experience than you realize.
Responsum Health wants caregivers across the world to know that we see, hear and value the role you play during National Family Caregivers Awareness Month and every day of the year. Thanks for all you do!